UTM's gym aquatics program makes a splash this winter

Program coordinator Chrissy Seehaver talks about the new stand-up paddleboarding group fitness class at the RAWC.
The Recreation, Athletics & Wellness Center (RAWC) at the University of Toronto Mississauga (UTM) offers several fitness services and sport activities to help members of the UTM community stay active and healthy. Use of their facilities is free for registered T-card holding UTM students who may be interested in some new recreational opportunities at the RAWC.
Recently, they have introduced a new set of aquatic classes that encourage group fitness in the pool. One of the classes is called Stand-up Paddleboarding, or H2O SUP Pilates. According to the RAWC website, a SUP class takes a core routine and adds "variety and extra stabilizers" into exercises on the paddleboard.
When asked about how she would describe stand-up paddleboarding, Chrissy Seehaver, aquatics program coordinator at the RAWC, said, "Stand-up Paddleboarding is a great way to get in the pool, challenge yourself with a fun new activity, practice balance, and work on strengthening your stabilizer muscles."
She explained what students can expect from the class: "We have two different options for SUP. The first option is our stand-up paddleboard drop-in sessions, where students will have the opportunity to come with their friends and get to know the board. Students can paddle around the pool and try out different ways to use the pool at their own pace. The second option is our H20 SUP Pilates class. In this class we have an instructor guiding students through a Stott Pilates class on the stand-up paddleboard, challenging balance and strengthening the deep core muscles."
People with all levels of fitness and experience are welcome to participate in these activities. There is no specific fitness rank that limits the program's availability to a wide variety of people. There is, however, one standard that all participants must meet for safety reasons. The class requires participants to have a minimum set of swimming skills. To determine whether they meet this standard, participants take a facility swim test which, as Seehaver mentions, "can be done with life jackets to allow for greater participation." This option makes the activity safer and more encouraging for people who aren't as comfortable with swimming.
Long-time UTM staff member, Ryan, recently joined a SUP class at UTM because he found it "new and exciting." He had never tried any of the pool classes before. Believing that stand-up paddleboarding presents a challenge participants may appreciate, Ryan says, "Attendees will definitely find the class more challenging than your typical RAWC class—Pilates or otherwise—because of the extra balance work to ensure you don't fall off. They've only held it once so far, so we'll see how it goes from here on out."
Stand-up paddleboarding is a great option for anyone who enjoys fitness, swimming, or trying new things. "We wanted to provide new, fun, and interesting ways to get more students participating in the pool," says Seehaver. "We also wanted to offer more dynamic fitness opportunity to all our student participants."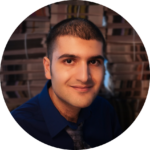 Staff Writer (Volume 49) — Yusuf is in his third-year completing a major in English and double minor in Cinema Studies and History Of Religions. Following an anticipated return to campus he sought to get involved and his ambition led him to join The Medium. In addition to developing his writing skills further he has found his experience contributing insightful as he's learned about other fields on campus he wouldn't know about otherwise. When he's not studying or writing he enjoys listening to music and browsing the internet. You can connect with Yusuf on LinkedIn.