UTM student attacked by four masked men during campus gathering

UTM community calls upon university administration to address horrifying incident that resulted in serious injuries of residence student.
On February 23, five University of Toronto Mississauga (UTM) students were involved in an altercation at the university's McGrath Valley Residence. According to various sources, a UTM student from Hong Kong was attacked by four masked men and endured severe injuries.
Though it was confirmed the four men carried weapons during the attack, it remains unclear as to what they were armed with. Due to the sustained injuries, the student was rushed to Credit Hill Valley Hospital on the same night. The student has since been released after being treated for injuries.
The University of Toronto Erindale Hong Kong Student Associated reveals on their Instagram that UTM was informed of the incident but did not address or publicize it to students. Additionally, no safety measures have been implemented to prevent more attacks.
Following the occurrence, the association, along with other students, is calling on the university to implement stronger precautions to avoid such incidents from repeating in the future. At the very least, students are demanding the school to inform other of such threatening circumstances.
On a recent post, the association writes, "Our club would strongly demand UTM to improve the safety of all UTM students on campus and [residence]. We hope to see no more campus violence in the future."
One Instagram user tags UTM's page and states, "How about instead of posting campus photos, address this [situation]."
According to an anonymous source, the attack took place after a party at the McGrath Residence. Shortly after the arrival of the four suspects, the altercation occurred and the don on duty was called to the scene.
Later, UTM Campus Safety and Peel Regional Police were called and transported the student via ambulance to the nearest hospital. After the incident, the four men were banned from trespassing on the campus. At this time, the victim will not be pressing charges.
Many students are expressing concerns regarding their safety after the incident, especially since UTM administration did not alert students of the incident. Students are voicing their complaints, and the University of Toronto Mississauga Student Union (UTMSU) is demanding for further action.
The UTMSU has since revealed they have been in contact with the student impacted by the attack and are currently providing them with necessary support resources
In an email sent by UTM residence office, the administration states, "Safety in Residence is our collective responsibility. There are many ways that our community can work together to encourage safety behaviours." The email continues to list two pieces of advice, "Don't rent out your unit for parties [and] don't engage in activities that encourage reckless behaviour or risk your safety."
In the same email, UTM administration revealed that the party was organized through "an unsanctioned group, where students were offered money to host unauthorized on-campus parties promoted through social media."
At this time, no news outlets or social media pages have addressed the situation, nor informed students of the incident.
Considering UTM administration has been informed of the incident, students are deeming it to be imperative that the university issues an appropriate response and penalty for those responsible; otherwise, student relations and trust are likely to be affected.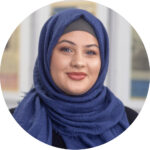 News Editor (Volume 48) | news@themedium.ca —
Going into her third year, May is currently completing a double major in Sociology and Criminology. Before becoming News Editor, May contributed The Medium for two years as a Staff Writer and Associate Features Editor. One of her biggest goals is to launch a nonprofit organization that mediates humanitarian crises around the globe and that supports children living in third-world countries. When she is not writing or studying, May spends her time working with canine coaches to provide supervised fun to four-legged furry friends at Dogtopia Applewood.