The commodification of Black trauma in film

While Hollywood has made efforts to include more Black representation in the film industry, most films centered around Black lead characters are about some form of trauma.
In the past few decades, Hollywood film productions have made efforts to feature stories about racial minorities who were once excluded from the film industry. The number of films containing Black leads and plotlines has significantly increased— in an attempt to create Black representation. Unfortunately, films about the Black experience are often centred around some form of trauma—such as slavery, police brutality, the civil rights era, and more.
Accurate portrayals of the grim reality of Black history are necessary. In my opinion, the issues that remain in many Black-centred films come from the oversaturation of heavy and dark themes. It's become apparent that Hollywood will not prioritize Black films unless racism or violence are the pinnacle of the plotlines.
See You Yesterday (2019), directed by Stefon Bristol, is a film about two Black teenage geniuses who invent a time machine to get college scholarships. At first glance, the movie sounds like a wholesome, coming-of-age sci-fi film—until the main character's brother is wrongfully murdered by police. The teens spend the entirety of the film going back in time, hoping to save the main character's brother. As they time travel, the movie constantly shows the character's brother being murdered, repeatedly.
Travon Free's and Martin Desmond Roe's film Two Distant Strangers (2020) is a film about a Black man trying to get home to his dog. However, in the process, he gets wrongfully murdered by police. Similar to Bristol's film, the main character must then live the same day over and over again until he finds a way to survive.
Unlike many Hollywood love stories, the ones that portray Black individuals always contain inevitable struggle. In the coming-of-age romance movie The Sun Is Also A Star (2019), directed by Ry Russo-Young, the main character's picturesque love life is dampened by her family's deportation to Jamaica. Melina Matsoukas's Queen & Slim (2019) starts off as a romance, but the main character's first date gets derailed when a cop tries to wrongfully murder the Black pair. They spend the rest of the movie as outlaws trying to escape the police and their own deaths.
While all of these fictional movies are promising due to their diverse genres and Black representation, all of their plots are tangled in a web of wrongful violence, racism, and death. In imaginary worlds where characters can have magical powers or dragons, why is racism considered a necessity?
Movies are meant to be an escape—an art form in which everyone should get the opportunity to see characters that look like themselves in creative and important roles. They aim to educate audiences with unique worlds and untold stories. Unfortunately, the abundance of Black trauma, and the lack of wholesome Black movies, hardly offers an escape for Black viewers. While others get to identify with characters and experience entertaining sci-fi, thriller, comedy, and romance plots, Black viewers are subjected to watching characters that look like them experience the same violence that occurs in their daily lives.
Having to watch your own people suffer in reality and fiction is draining. Films like Selma (2014), 12 Years a Slave (2013), and Hidden Figures (2016) are absolutely essential, as they portray real stories that our Black ancestors have lived through. But only being offered movies where Black people must overcome violence and racism is a form of racism itself.
Films about Black trauma are typically well-received by Hollywood's award machine— which is far from a bad thing. However, there is a fine line between wanting to commemorate forgotten stories for the sake of showcasing Black history and exploiting Black trauma for entertainment purposes. It often feels like we're being told that our stories and representation are only worth showing when we're being graphically brutalized. As racism affects Black people significantly to this day, the grim realities of the Black experience should be highlighted—but they should not be our only representation.
Black people deserve wholesome, real romance films and fun coming-of-age movies. They deserve sci-fi, fantasy, fairies, vampires, even objectively cringey movies. Just like any other racial group, Black people are not a monolith. We live complex lives and have intricate experiences. We are not just figures of trauma. We are people, and we deserve films that represent us as people.
Some beloved films that I would recommend with Black representation are The Wiz (1978), Sister Act (1992), Rodgers & Hammerstein's Cinderella (1997), Akeelah and the Bee (2006), and Beasts of the Southern Wild (2012). From more recent years, I would also recommend Black Panther (2018), Spider-Man: Into the Spiderverse (2018), Jingle Jangle: A Christmas Journey (2020), Sylvie's Love (2020), The Photograph (2020), Soul (2020), and Nope (2022).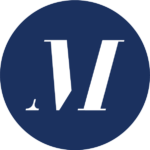 Staff Writer (Volume 49) — Kuicmar is completing a Forensic Biology specialization and a Creative Writing minor. This is Kuicmar's first year as a staff writer for The Medium. She usually writes for the Opinions and Arts and Entertainment sections. She can't wait to share her thoughts, opinions, and poetry. When she's not studying or writing, you can find her watching movies, shooting arrows in archery, updating her Letterboxd, watching F1 content, reading NASA articles, or listening to music. You can find Kuicmar on her Instagram and Linkedin.