The 2023 Ontario Liberal Party Leadership Elections

Candidates Bonnie Crombie, Nathaniel Erskine-Smith, Ted Hsu, and Yasir Naqvi race to garner the support of Ontario Liberal Party voters through campaigns and debates.
On September 14 and October 1, the first and second 2023 Ontario Liberal Party Leadership Election debates were held in Thunder Bay and Stratford respectively. Candidates were invited to the stage to discuss their plans relating to the party elections and address questions.
The elected candidate will become the leader of the Ontario Liberal Party, a position currently held temporarily by John Fraser. Fraser took over the role when Steven Del Duca, the previous Ontario Liberal Party leader, resigned after failing to win his seat in the 2022 Ontario general election. 
There are four candidates running for Liberal leadership: Bonnie Crombie, Nathaniel Erskine-Smith, Ted Hsu, and Yasir Naqvi. Adil Shamji enrolled in the candidacy but later dropped out of the race and endorsed Bonnie Crombie. 
Bonnie Crombie announced her leave of absence from Mississauga mayoral duties starting October 6 to focus her initiatives on becoming the new leader of the Ontario Liberal Party. She hopes to address the currently overloaded public health system, the housing crisis, and affordability issues. 
"Doug Ford has sold off our precious Greenbelt to make his rich friends even richer, and we know that the eight billion dollar scandal is just the tip of the iceberg," she exclaimed during the Thunder Bay debate. She explained that it is the time for Ontario Liberals to work towards leading the province in a "ethical and trustworthy" way.
Since 2015, Nathaniel Erskine-Smith has been elected as a Member of Parliament for Beaches-East York three times. He voices his initiative for the position during the Thunder Bay debate and focuses on social issues such as public health, education, and climate action. "We deserve competence [and] a strong economic agenda; we deserve fairness and compassion for those in need," stated Erskine-Smith.
Ted Hsu, current Ontario Liberal MPP for Kingston and the Islands, explained on his platform: "Workers can't find an affordable place to live near where they work, they have trouble accessing health care, our kids are behind because of COVID, there's more violence and disruption in the classrooms, and we're falling behind on climate change because this government is allergic to sustainable energy and relying more and more on burning natural gas. This makes it much harder to attract investment to Ontario."
"I know that a strong economy supports a caring and fair society," Hsu said during the Thunder Bay debate, restating the importance of having an economic policy that enables funding for housing, healthcare, and education.
And finally, Yasir Naqvi is a current Member of Parliament for Ottawa Centre. His candidacy centers on introducing "practical Liberal solutions" to meet the needs of the people—such as public health, education, and affordability,
"As leader, I will work with you to transform our Ontario Liberal Party in all 124 riding associations, so you have the tools necessary, the resource[s] necessary, to win in the next election," Naqvi stated in the Thunder Bay debate.
The expected date of the election is November 25 and 26. Party members, all constituency associations, student clubs, and women's club voters can cast their ballots and expect results to be announced on December 2.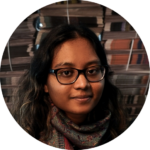 Staff Writer (Volume 49); Associate News Editor (Volume 48) — Razia Saleh is currently completing a Biology degree at UTM. She has been involved with The Medium since 2020 as a contributor and continued to write for The Medium as an Associate News Editor during Volume 48. She hopes that her experience as a writer with The Medium will help her contribute to society's efforts to provide authentic and factual journalistic media to educate her readers. She hopes to take her interest in ongoing research within the scientific field and explore ways to share it with others through this platform. In her spare time, she paints natural landscapes inspired by her travels and enjoy a few live concerts throughout the year. You can connect with her on Linkedin.