Swift Catches and Kelce Moves

How the NFL is benefiting from the Taylor Swift effect
In the ever-changing and dynamic world of entertainment and sports, a new convergence of two American icons has resulted in an almost unprecedented impact on pop culture and media. As you may have heard, 12-time Grammy Award Winner Taylor Swift and two-time Super Bowl Champion Travis Kelce are now dating. 
Kelce hit the endzone with Swift after patiently waiting for her after Taylor's Eras Tour concert, making friendship bracelets, and sending hints through his podcast, New Heights. After months of fan speculation and theories, many considered the pair finally official when Swift attended Kelce's Kansas City Chiefs game against the Chicago Bears on September 24. Kelce had a stellar game, scoring a touchdown and leading the game in receiving yards. Swift was seen cheering on Kelce along with his mother in their suite and was spotted leaving the game in an open-top muscle car, with none other than Travis Kelce driving.
Swift and Kelce's relationship has sent shockwaves throughout the sports world. The relationship has taken over X (Twitter) and has become a pop culture sensation. Kelce himself has experienced the benefits of the Swift Effect, enjoying a near-400 per cent increase in jersey sales and unforeseen pop culture relevance for someone who has already obtained a respectable amount of fame on his own.
The NFL has unsurprisingly done its best to cash in on the Swift Effect, temporarily changing its Twitter banner to three pictures of Swift at the game and briefly changing its X display name to "NFL (Taylors Version)". The NFL has also intuitively increased the number of shots on fans—specifically Swift—during the game, knowing that her followers will fixate on every frame and therefore, consume more NFL coverage. 
While increased coverage and increased viewing of NFL games is ultimately good for the sport, Kelce has revealed he has mixed feelings about the increased coverage. On his podcast New Heights, he shared that he believes the NFL is overdoing it when it comes to cashing in on the Swift Effect, but also adds that the NFL is just having fun and using the situation to their advantage. 
The NFL responded to Kelce's thoughts saying they often change their X bios to what is relevant culturally and in football. However, many fans are quick to point out the NFL's increased focus on Taylor Swift and the increased volume of content they are producing from her relationship with Kelce. 
Increased jersey sales, ticket sales, viewership and publicity have all benefited the NFL on both the promotional and profitable sides of the business, so it is not surprising at all that they are doing their best to cash in on the Swift Effect. Many criticize the NFL and their alignment with Taylor Swift. However, when looking at the history of the NFL, this Taylor Swift publicity could be the least controversial exposure they have had in years.
The NFL has become the most profitable sports league in North America, all while having racist discrimination issues in their hiring process, blacklisting players such as Colin Kaepernick for peacefully protesting, and facing multiple claims of gender discrimination and harassment. 
Given the NFL's scandalous history, their alignment and promotion of Taylor Swift should not be controversial. However, cashing in on the Swift Effect should not come at the cost of intruding onto NFL fans, including Swift herself. As Kelce says, celebrities are "not there to be thrown on TV."
Taylor Swift and Travis Kelce's relationship is one of pop culture's most unique and gives every household in America something to talk about. This blend of entertainment and sports will continue to garner attention from all areas of the entertainment sector, including the NFL, and it will be interesting to keep up with its effects on the music industry and the sports world.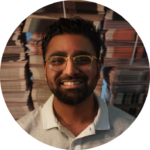 Locked on Leafs Columnist (Volume 48 & 49) — Omar is in his fourth year at UTM, working towards completing a major in CCIT and double minors in Political Science and Anthropology. Omar loves to keep up with various sports teams, his favourite being the Toronto Maple Leafs. When he isn't stressing over exams or the Leafs you can find him watching movies, looking at shoes he can only hope to afford, and trying his best to avoid parking tickets on campus.