Students hold UTM administrators accountable for lack of communication

U of T faces backlash for poor decision-making including the action to approve a controversial and unsafe food service provider.
As the Covid-19 pandemic continues to impact universities across Ontario, students are coming together and expressing their concerns to university executives. The student community of the University of Toronto Mississauga (UTM) has attempted multiple times through mass emails and petitions to reach the administration office about these concerns, but a response is yet to be provided.
Last year when the return of in-person classes was announced, several students were taken aback by the sudden statement and immediately expressed their worries. The abrupt announcement struck distress among domestic and international students.
The tight window left no time for students to organize their schedules and adapt to an in-person routine.
As a result, numerous individuals demanded dual-delivery courses, where they would be able to choose between an in-person or virtual course experience.
Transparent UTMSU is a group of student volunteers at UTM who aim to address these issues and hold administrators accountable for their actions. In a brief online interview, the group calls on UTM administrators to offer a hybrid course model.
Since this design was originally planned for the 2021 Fall semesters, the university cannot deny that the necessary infrastructure is in place for this to be implemented.
Additionally, UTM administrators failed to accommodate immunocompromised and international students with appropriate tools to take on the 2022 Winter term. Given the unpredictability of the pandemic, the announcement did not give these groups enough time to prepare as they require unique arrangements for their situations.
Particularly, international students were only given two months to fly to Canada and find a place of residency for their studies.
Approving Aramark, an American corporation, as a new food service provider is another concern brought up by Transparent UTMSU and supporting students. The company has been caught up in several scandals due to unsanitary and unsafe food conditions.
Looking at previous scandals, the company played a significant role in unleashing a superbug in Ontario in 2011, as they were caught serving food with maggots. The same accusations have also been circulating in the U.S. within different institutions serviced by the company.
Considering Aramark was dismissed by multiple universities in North American, previously including UTM in the early 2000s, students are demanding a new service provider and are questioning why this decision was made in the first place.
Shen Fernando, co-founder of Transparent UTMSU and third-year student at UTM is actively working with the team to strategize, create plans, and execute all UTM-related initiatives.
According to Transparent UTMSU, issues like these "tie into the poor policymaking decisions made by UTM administrators." The group is going so far as to contact news outlets in the GTA to hold the university accountable for its incoherent policies and poor decision-making.
"We would like to see UTM administrators consider our invitation to have a sit-down meeting with Transparent UTMSU," mentions Fernando.
On their Instagram page, which can be found at @transparentutmsu, the group posts current updates, important facts, and quotes from students.
Completing a major in Political Science and minors in Education Studies and History of Religions, Fernando states, "We expect more transparency and accountability from UTM administrators from here on out. As well as more effective communication of their plans."
During an ongoing pandemic, it is especially important for post-secondary institutions to listen to their students and accommodate their concerns. After multiple failed attempts, UTM students are taking the matter to various media platforms in hopes to implement changes and raise awareness.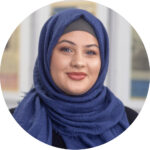 News Editor (Volume 48) | news@themedium.ca —
Going into her third year, May is currently completing a double major in Sociology and Criminology. Before becoming News Editor, May contributed The Medium for two years as a Staff Writer and Associate Features Editor. One of her biggest goals is to launch a nonprofit organization that mediates humanitarian crises around the globe and that supports children living in third-world countries. When she is not writing or studying, May spends her time working with canine coaches to provide supervised fun to four-legged furry friends at Dogtopia Applewood.