Student athlete Vanessa Cesario shares how her physical and mental health impact her athletic and professional life
In 2013, Vanessa Cesario finished high school and decided to pursue her post-secondary education with a soccer scholarship at Laurentian University. It wasn't until 2014 that she realized that Laurentian was not right for her after she battled with bouts of confusion and anxiety regarding her future at the school.
As Cesario struggled with this decision, her mom suggested that she return home to Mississauga, an option Cesario hadn't considered. "I feel like a lot of students feel that way, where they already put in two years and they think 'I can't quit now,' when yes, you absolutely can if it's not conducive to your mental health," she says.
After mulling over her options, Cesario gave post-secondary education another shot at the University of Toronto Mississauga (UTM). This time, Cesario was in a better frame of mind. She had her experiences at Laurentian to reflect on, studied closer to home, was surrounded by friends from her childhood, and enrolled in subjects that she enjoyed.
After getting into the English and Communication, Culture, Information & Technology program at UTM, Cesario inquired about her chances to play soccer. She was delighted to hear that UTM was entering varsity level competition in 2015, which fueled her desire to play. While she did spend all four of her years at UTM on the varsity soccer team, times were not always smooth.
Cesario suffered a torn anterior cruciate ligament (ACL) injury sidelining her for a whole year. She recounts the moment she got injured: "I asked him [team medic], because he was checking out my knee, 'Is it ACL? Please don't tell me it's ACL. Tell me it's ACL because I need to know, but also don't tell me it's ACL because I don't want it to be.'"
She describes the rehabilitation process as brutal and worrying, ideas creeping into her mind about her abilities afterward and getting her confidence back.
Outside of participating in soccer on the pitch, Cesario studied hard in the classrooms. Once she graduated, she, like many, continued to find her way in life. After some experience at a public relation agency, Cesario realized that the job was not the right fit for her and moved on. She completed a digital marketing bootcamp to build up some of her skills and is now working in marketing for her family's business.
Being part of a sports community makes the transition into university life a lot easier, according to Cesario. "You're with a whole group of girls or guys that are in the same boat as you and have a lot of shared interests," she says. After university, the alumna still keeps in touch with her teammates, noting that they will always remain friends.
But what about nowadays in a pandemic-stricken world? Varsity sports are off the table at UTM and for student athletes who have played a sport their whole lives, this means one less extracurricular for their future. This can potentially impact one's future. For those who are worried about this, Cesario says, "I would just say don't stress so much about that because you still have more to offer, and you are still an athlete. Nothing changes that."
Although some students are devastated that varsity sports are unavailable, it can also push some people out of their comfort zone and encourage them to try new things they end up enjoying.
Cesario was also the Sports and Health Editor for The Medium from 2017-2019. "Having to interview players and write articles on games, it was a little bit overwhelming. But the opportunity came up and I'm so happy I took it because it was such a great experience," she says.
When asked for words of advice, Cesario capped off our conversation with this: "Life will work itself out, you're going to figure it out. Take any experience that comes your way because even if it turns out to be something that you don't want to do, then that's still valuable. Figuring out what you don't want to do is just as valuable as figuring out what you do want to do."
Our profile athlete continues to figure things out in her career, and although her ACL injury had her sidelined in the past, she continues to play co-ed soccer recreationally. We hope the best for Vanessa in 2022!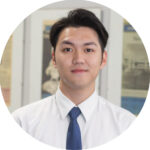 Athletics Correspondent (Volume 48) — Robert is completing a Bachelor of Commerce, specializing in accounting. He has served as a staff writer for two years. Upon completing first year Robert was unsure of which programs were available to him and what to commit his time into. Curious, he took writing courses and began writing short stories on his free time which led him to The Medium. He loves the competition that sports brings and spends his time watching or playing Basketball, Tennis, or Soccer.