Max's Big Ride returns for its eighth annual ride

Andrew Sedmihradsky shares his initiatives to raise awareness and end Duchenne Muscular Dystrophy.
Nearly 10 years ago, Andrew Sedmihradsky, the global mobility coordinator for University of Toronto Mississauga's (UTM) International Education Centre, and his family received devastating news. Max, their then two-year-old son, had been diagnosed with Duchenne Muscular Dystrophy—one of the most severe forms of muscular dystrophy, a disease they had never heard of before.
Against advice, Sedmihradsky impulsively researched the name of the diagnosed disease. "I was just a wreck for the next few days, hoping he didn't have it," shares Sedmihradsky in an interview with The Medium.
Duchenne Muscular Dystrophy (DMD) is a rare, incurable condition affecting one in 3500 to 5000 boys across the globe. It is much rarer in girls. DMD causes gradual, but severe muscle weakness. This decline in muscle function typically starts at the limbs and results in frequent falls, until fatally affecting the heart and lung muscles. Although usually hereditary, in a few rare cases, such as Max's, DMD is caused by a genetic mutation affecting dystrophin, the protein essential for proper muscle function and muscle protection.
After being told that there was no known cure for Max, Sedmihradsky and his family became determined to raise awareness and funds for DMD research, hopeful to find a treatment. In 2015, after moving to Canada from Australia, Max's family decided to set up Max's Big Ride, a non-profit organization set to accomplish three goals: awareness, advocacy, and fundraising. Refusing to be bystanders to Max's diagnosis and grim prognosis, the Sedmihradsky family chose to make a difference, both in their son's life and in the lives of other children diagnosed with DMD.
"Max's Big Ride [and] knowing that I am not passively watching as DMD takes my son, has been my way of coping," shares Sedmihradsky.
Every year over the week leading up to Canada Day, for Max's Big Ride, Sedmihradsky and Max bike 600 km from Hamilton to Ottawa. They chose Parliament Hill as their final destination for its symbolic representation; it is where important health policies are devised—where a difference can be made. They also chose to ride a bike because Max loved cycling when he was younger.
This year, due to the global pandemic, Max's Big Ride was held at the Sedmihradsky home from June 27 to July 1. Although he loves in-person rides, "Riding at home can sometimes feel more convenient, especially in the summer!" confesses Sedmihradsky.
Regardless, he shares that Max is always excited about their initiatives. "He told me that he felt like a little celebrity," he adds.
Following the event, they held 'Max's Big Day' on July 3, 2022, at Grain & Grit, a brewing company they have partnered with for about three years now. This year, Max's Big Day consisted of a series of fun activities, including raffles, games, bake sales, a silent auction, and a BBQ.
Grain & Grit collaborates with Sedmihradsky to brew beer flavoured to Max's preferences. Past beer flavours included peach vanilla milkshake, and Max's Big Sour—a Sour Patch Kids flavoured brew. This year, a limited-edition sour raspberry and orange flavoured beer was served—a twist on Max's Big Sour. "I remember that they had around 300 pounds of fuzzy peach candies. Max loved it as he was allowed to eat as much as he liked that day," shares Sedmihradsky.
This year, Max's Big Ride raised around $30,000. So far, the non-profit has raised a total of $300,000. All funds go toward the Duchenne Muscular Dystrophy Research Fund at the University of Toronto. Part of these funds will go towards the Gunning Lab at UTM, which specializes in medicinal drug research and innovation. Additionally, starting this year, a portion of the fundraised amount will go going to the PRiME Lab at U of T, a newly formed partnership.
U of T's fellowship program 'Max's Big Fellowship' was founded in 2017. This initiative funded a PhD student to conduct research on DMD in the Gunning Lab. Sedmihradsky's family has since formed friendships with members of the lab, including Rebecca Allan—the 2021 Duchenne Muscular Dystrophy Research Fund recipient—a fourth year PhD student in the Gunning Lab. This year, they hope to continue with the fellowship program at the Gunning Lab, while also collaborating with the PRiME Lab to further expedite research. Fellowships, including the Clinical Catalyst Fellowship, will be available at PRiME Lab.
Since starting research on DMD, the Gunning Lab has found promising results. The team has been working on developing inhibitors for HDAC2—a DNA-changing enzyme identified in cancer patients—to treat DMD. Soon they will start testing on mouse subjects. In March 2022, Professor Patrick Gunning was awarded the Connaught Innovation Award for his research on Duchenne Muscular Dystrophy.
Additionally, as part of the yearly event, the Sedmihradsky family organizes 'Max's Big Ride Family Challenge', inviting families across the globe to support the cause by challenging themselves to ride as much as they can from June 1 to July 1 and by fundraising. The 'BIG500' challenge also invites the public to ride the 500 km ride from their homes. Sedmihradsky shares that he has been able to make meaningful connections through these initiatives.
When Max was first diagnosed, Sedmihradsky and his family were surrounded by supportive hospital staff. "However, we sometimes felt very alone since we weren't in touch with any other families," shares Sedmihradsky. Luckily, since building Max's Big Ride, the Sedmihradsky family has been able to connect with other families facing similar diagnoses.
"When we first started, there was no research on Duchenne Muscular Dystrophy at UTM. So, this is a way of expanding our network; getting more people to know about DMD and conducting research," explains Sedmihradsky.
As a way of raising awareness, they plan on organizing the third annual 'IDEAthon' this year with the Centre for Student Engagement. It is a challenge that invites students from all academic disciplines to work in teams to find creative ways of improving the quality of life of people living with DMD.
Today, Max is 11 years old. He needs his wheelchair most of the time. Despite Ontario's aim to be fully accessible by 2025, there remains a need for disability-friendly restaurants, buildings, and malls. The lack of active effort has created some challenges for Max, but the warm friends the Sedmihradsky family has made along their journey, have been accommodating. At school, while his peers are in gym class, Max uses the pool with his physical therapist. "The pool is awesome for him; he can float and move around in ways he can't on grounds," he shares.
Sedmihradsky hopes that more people learn about DMD through events like Max's Big Ride. He hopes that DMD—like other well-known diseases—receives the attention and research it deserves.
"I hope people see that I am just an average person and that I wasn't going to let this go without a fight—and neither should they," explains Sedmihradsky. He plans to keep fighting and building on his activism. "We won't ever stop trying," he concludes.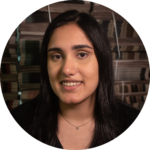 Features Editor (Volume 49) | features@themedium.ca —Maneka is a third year student completing a specialization in Philosophy with a minor in political science. Previously, she served as one of The Medium's Staff Writer and Associate Features Editor. As this year's Features Editor, Maneka hopes to raise awareness, shed light over current issues, and highlight student voices and organizations. When Maneka is not studying, writing, or working, you'll probably find her binging on, or rather re-watching her favorite shows, listening to music, thinking about her dog, or likely taking a nap.