From Liz, With Love: Crying outside Goodlife
When I started writing From Liz, With Love in August of 2021, I was painfully in love. Now, I'm painfully single. Okay, I'm being dramatic. I'm doing okay. It's been one hell of a summer (I'll tell you in a sec), but I'm here with a backpack full of new experiences, and the absolute urge to use this bi-weekly column as an excuse to give out my unwarranted opinion—one year later.
Back to my summer. This was the first summer in three years that I was single. (Yes, it was three different boys so I'm really really happy to have broken that streak or I would've had an intervention and titled myself "serial-summer-fling-er".)
It was freeing to be single after my relationship sabbatical. I spent my hot summer days working hard and preparing for grad school applications, and cooler summer nights reigning absolute chaos on the Toronto nightlife with my best friend, Paige. Of course, it wasn't all easy though. I also spent many summer days thinking about the guy I'd been in love with last summer, wondering how different my life would have been if we were still together, and unfortunately, waiting for him to text me if he vacationed back in Canada. He didn't text me. And that's when I truly started to heal.
Part of me being this self-proclaimed relationship guru (only I've ever called myself that so please take it lightly) is that I sometimes forget that it's okay not to have it all figured out. That it's okay to feel hurt, to cry in your car before and after your Goodlife workout, to only start healing from a breakup five months later, and to draft messages to your ex—but never sending them (this is my advice this week).
So, this year, I'm embracing being bad at relationships. Be it romantic, or platonic, there's always so much to learn, and the best way to learn is from your experiences. I want to hear what you're going through—partly because we all need to know we're not alone, partly because I want to help, and partly because I'm nosy. So, babe, send me an email at editor@themedium.ca or submit an anonymous message at www.themedium.ca/letters. I can't wait to hear about your toxic ex or your roommate who insists on using Metallica as white noise while they sleep. I'll be waiting.
Liz xo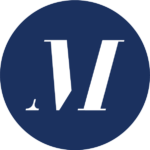 Editor-in-Chief (Volume 48 & 49) | editor@themedium.ca — Liz is completing a double major in Chemistry and Art History. She previously served as Features Editor for Volume 47, and Editor-in-Chief for Volume 48. Liz is extremely excited to have spent her time as an undergrad at The Medium, and can't wait to inspire others and be inspired in her final year at UTM. When she's not studying, working, writing, or editing countless articles, you can find her singing Motown hits at her piano, going on long walks by the lake, or listening to music. You can connect with Liz on her website, Instagram, or LinkedIn.