Locked on Leafs: Magicians and Milestones
Since entering the National Hockey League (NHL) in 2009, John Tavares has been a leading player with his goalscoring consistency. On Sunday, January 29, 2023, after assisting with two goals for a dominant Leafs win over Alex Ovechkin of the Washington Capitals, Tavares is now only 54 points away from racking up 1000 NHL goals and assists, collectively. He will likely achieve this distinct stat sometime next season.
In other, more somber news, accompanying Leafs star Auston Matthews is injured and will be out for at least three weeks. Matthews may be having a disappointing season according to his standards, but he is still arguably the team's most important asset.
Leafs centres—such as Tavares, Alexander Kerfoot, David Kampf, and Pontus Holmberg—will need to make up for Matthews' absence and maintain their winning record this season. In upcoming games, they'll face Montreal, Columbus, Chicago, and other non-playoff teams.
The Leafs typically play poorly against non-playoff teams. The next stretch of games will be interesting to watch because the Leafs will either follow their pattern of losing against non-playoff teams or winning without Auston Matthews.
Matthews was also nominated to participate in the 2023 NHL All-Star Game Weekend. Due to his absence, Florida Panther Aleksander Barkov will replace the Leafs superstar. This replacement has many Leaf fans angry that William Nylander was not selected. Nylander currently leads the Leafs in points and goals. He deserves an All-Star nod, putting into question the validity of the NHL's All Star selection process. That being said, Mitch Marner will be the lone Leaf to represent Toronto at the All-Star Weekend during his second appearance. Marner, dubbed "The Magician" for his abilities on the ice, is having a remarkable season offensively and defensively.
Off the ice, the Leafs have made a key acquisition. They now have a team dog. Bud, a Black Labrador, was recently introduced as an official member of the team in late December in a collaboration with Cope Service Dogs, a charity aimed at raising and training assistance dogs for people living with physical disabilities. Bud is quickly turning into a fan favourite and is certainly popular in the Leafs dressing room, receiving hugs and kisses from the players before games.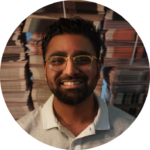 Locked on Leafs Columnist (Volume 48 & 49) — Omar is in his fourth year at UTM, working towards completing a major in CCIT and double minors in Political Science and Anthropology. Omar loves to keep up with various sports teams, his favourite being the Toronto Maple Leafs. When he isn't stressing over exams or the Leafs you can find him watching movies, looking at shoes he can only hope to afford, and trying his best to avoid parking tickets on campus.