Learning about global sustainability at UTM

The Certificate of Completion in Global Sustainability offers students the opportunity to learn about sustainability theories, develop analytical and thinking skills, and prepare themselves for employment opportunities.
Climate change poses a significant threat to the planet and humanity. As a result, there is a growing interest in more sustainable ways of living. At the University of Toronto Mississauga (UTM), there is a not-for-credit certificate available for those interested in learning more about sustainability, named the Certificate of Completion in Global Sustainability. The certificate focuses on topics relating to Earth's and subsequently, humankind's well-being as delineated by the United Nations' 17 Sustainable Development Goals (SDGs). 
In an email interview with The Medium, a spokesperson for UTM states that the required modules of Sustainable Consumption, Systems Thinking for Global Sustainability, and Inter-disciplinary Perspectives of Global Sustainability offer foundational knowledge regarding global sustainability. "The choice of elective modules depends on the interests and background of individuals." They also explained that the three main objectives of the Certificate of Completion in Global Sustainability are to "provide an intellectual and practical understanding of the holistic nature of global sustainability to transform the student's ability to engage in systems and integrative thinking; develop applied and managerial skills to address real-life sustainability issues; [and] enhance employability for summer and full-time roles."
Utilizing real-life scenarios, the certificate prepares students to analyze issues through interdisciplinary and holistic thinking. Required modules focus on basic theory and analysis, while elective modules may dive deeper into specific issues—such as carbon accounting and waste management.
Any UTM undergraduate student who has completed four credits can complete the certificate. There are no additional fees for active UTM students. Students must complete three required modules and three elective modules to achieve the certificate. There are four modules offered in the fall 2023 term and in the winter 2024 term. Of the four modules, there will be one required module and three elective choices offered. "The required modules are not prerequisites for registering in elective modules. A student who registered for a module but did not successfully complete the requirements of the module will not get credit for that module. However, they can register for other modules," explained the spokesperson. Student responses to the certificate have been reportedly positive.
The rising importance of sustainability means that policies relating to it have appeared and will be appearing more often in schools and the workplace. "Net-Zero Emissions/Carbon Neutrality and Equity, Diversity, and Inclusion (EDI) are the two most common policies among all types of organizations that have brought sustainability to the forefront. A large majority of organizations are developing their net-zero [greenhouse gas] emissions targets and plans to achieve those targets, and many organizations are focusing on incorporating EDI in their policies and practices," explained the spokesperson.
Since sustainability is a great challenge to humankind, it is essential for newer generations to gain a greater awareness of sustainable practices. Students interested in the certificate may reach out to Professor Shashi Kant, director of the Master of Science in Sustainability Management (MScSM) program through email: shashi.kant@utoronto.ca.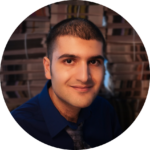 Staff Writer (Volume 49) — Yusuf is in his third-year completing a major in English and double minor in Cinema Studies and History Of Religions. Following an anticipated return to campus he sought to get involved and his ambition led him to join The Medium. In addition to developing his writing skills further he has found his experience contributing insightful as he's learned about other fields on campus he wouldn't know about otherwise. When he's not studying or writing he enjoys listening to music and browsing the internet. You can connect with Yusuf on LinkedIn.