Julia Savaglio—U of T's very own pop artist

In an interview with The Medium, Julia discusses her new six-song EP, her inspirations, and her goals for the future.
Julia Savaglio is a first-year University of Toronto student studying management. Despite being academically inclined, music has always been an integral part of Savaglio's life. Her new EP, titled Miss Julia Savaglio, is a six-song embodiment of her high school experience, written in the confines of pandemic isolation. In an interview with The Medium, Julia fills us in on her music journey.
The Medium: Give us an introduction to your EP and what it means to you.
Julia Savaglio: The EP was something that I created as a reflection of my high school experience. I wrote it from grades 10 to 12. Each song reflects a different relationship or a different instance in my life where I was really having trouble. I think it's something everybody could relate to [because] in high school you don't really know where you stand.
TM: Define yourself as an artist. What makes you unique?
JS: I really want to be considered a writer. My writing [is focused on] others. In regard to my sound, I think it's versatile. With my next album that I'm currently writing, it's not just in this pop sound that I did with this EP—it's flowing into more of a baroque pop with an Amy Winehouse influence. I would like to be considered versatile with sounds, and as a writer, I want to be considered thought-provoking.
TM: Who are your musical inspirations?
JS: Taylor Swift. I love her folklore album—it changed my outlook on storytelling and songwriting. My second inspiration would be Amy Winehouse. That's more of the music genre that I'm hoping to go into. The feeling and the emotion that you hear from [her voice] is everything I've wanted to encapsulate in my music.
TM: What was the creative process for making this EP like and what was your favourite part of it?
JS: I started writing for a competition at my music school, Merriam Music. I didn't win the competition, but I wanted to keep going. Then Covid-19 [hit], and I just kept on writing about different things that happened in that last year, because that last year was difficult for me. That's when I wrote "Relapse" and "September 7th". I wrote 30 songs over a span of a couple of years, but I only chose six [for the EP]. In grade 11, I wrote "Save Myself" and "Change My Mind," [and] in grade 12 I wrote "We Were Never Lovers", and "Forbidden Love"—my two first singles. I started working with [producer] Isaiah Gibbons. He is one of the most creative people I know [and] was really interested in my music. He ended up getting other people like bass guitarists, Andrew Murray and Milan Kozovski, and other guitarists named Joz Efteeuwsen and Adrian X [for the recordings]. Isaiah was a great resource, and he was able to pull all of these different people and ideas into the EP.
TM: "September 7th" seems like a personal song. Was it hard to tap into the vulnerability and honesty knowing that other people would hear it?
JS: That was one of the first songs that I wrote, and I was just so angry [with what] happened that it was not hard to tap into that anger. When I wrote "We Were Never Lovers" and "Forbidden Love," [they] were sad songs. "September 7th" was about a friendship that I lost [that] left me feeling confused. It's easier to tap into anger [versus] sadness.
TM: You go to an academically rigorous university. How do you balance music and school?
JS: I think I balance it as anybody else does with any other hobby. I use music as a form of meditation. It's just a way for me to think about something other than school. Sometimes I do get anxious with balancing what I love and what I need to do, [but] at the end of the day, I think it comes to time management. If I have an exam, school [is] the priority. When I'm on a break and I have an idea, that's when I can play into [music].
TM: What was the best piece of advice you ever received? Any advice for anyone wanting to pursue a career in entertainment?
JS: The best piece of advice I received was "It's only embarrassing if you think it is." I really don't have any advice for other people because I've been trying to figure out where I'm going [but] I think [music is] reflecting on a lot of your life's experiences and putting that into a creative outlook—and also not being afraid to learn. I think that people aren't willing to hear critiques, but music is a building experience that you'll get better at with critiques.
TM: What social media can everyone find you on?
JS: My Spotify, Apple Music, and YouTube artist profile is "Julia Savaglio." My Instagram and Twitter are @julia_savaglio.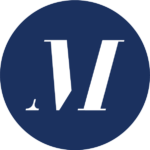 Staff Writer (Volume 49) — Kuicmar is completing a Forensic Biology specialization and a Creative Writing minor. This is Kuicmar's first year as a staff writer for The Medium. She usually writes for the Opinions and Arts and Entertainment sections. She can't wait to share her thoughts, opinions, and poetry. When she's not studying or writing, you can find her watching movies, shooting arrows in archery, updating her Letterboxd, watching F1 content, reading NASA articles, or listening to music. You can find Kuicmar on her Instagram and Linkedin.