Indigenous Canadian Films at TIFF 2023

With guidance from the Indigenous Advisory Group, the festival continues to showcase stories of a marginalized community.
The North American film industry has historically underrepresented Black, Indigenous, and people of colour in various production mediums such as acting, directing, and writing. In light of this, the prestigious and well-attended Toronto International Film Festival (TIFF) continues to diversify its selection of screenings with the implementation of its Indigenous Advisory Group.
The TIFF Indigenous Advisory Group is "composed of some of Canada's most recognized and respected Indigenous voices," according to the organization's website. The group decides how TIFF selects and presents Indigenous films, supports Indigenous film creatives, engages Indigenous audience members, and supports their own Indigenous staff. This year's TIFF events will include several screenings of films from Indigenous Canadian creatives.
Hey, Viktor! (Dir. Cody Lightning)
Lightning is a Samson Cree Nation member and former child actor who starred in the well-received Smoke Signals (Dir. Chris Eyre). He directed, co-wrote, and starred in Hey, Viktor!, a mockumentary that follows him as a struggling Indigenous actor who tries to revive his acting career by attempting to create a sequel to the 1998 film.
Tautuktavuk (What We See) (Dir. Carol Kunnuk and Lucy Tulugarjuk)
During the Covid-19 pandemic, two sisters—one from Montreal and the other from Nunavut—seek to deepen their connection from across the country. The film is mostly told through a series of video chats throughout the beginning of the pandemic. The film touches on subjects such as culture, childhood abuse, trauma, and healing. The film won the TIFF Amplify Voices Award.
Boil Alert (Dir. Stevie Salas and James Burns)
This documentary follows activist Layla Staats as she explores personal stories from Indigenous communities affected by water toxicity. According to the Government of Canada, there are 28 long-term water drinking advisories affecting 26 different communities. The use of plastic bottles as a solution to the lack of safe water access has led to an abundance of unrecycled plastic polluting these communities.
Telling Our Story (Dir. Kim O'Bomsawin)
A four-part documentary that explores the Indigenous cultures and resilience of 11 First Nations communities in Quebec. The film moves through the past, present, and future using the traditional circular storytelling method of the First Peoples to explore their perseverance and resilience. O'Bomsawin visited more than 30 communities and hired an all-Indigenous crew to ensure that the film was surrounded by Indigenous voices, beliefs, and values.
6 Minutes per Kilometer (Dir. Catherine Boivin)
This short film focuses on Boivin as she retraces the footsteps of her Atikamekw ancestors during her morning runs. The film is entirely narrated in Atikamekw.
Redlights (Dir. Eva Thomas)
From the Walpole Island First Nation located in Southwestern Ontario, Thomas is an Indigenous director, writer, story editor, and producer. Her short drama follows two Indigenous women (Kaniehtiio Horn and Ellyn Jade) endangered by an encounter with law enforcement at night. The film draws from the issue of "Starlight Tours," when police officers arrest an often intoxicated Indigenous person and drive them out to the remote wilderness, leaving them in freezing temperatures with no way to get home.
Baigal Nuur/ Lake Baikal (Dir. Alisi Telengut)
In this nine-minute animated short film, Telengut relates the forming of a sacred Siberian lake to the decline of Indigenous history and language. The film is in the Buryat Mongolian dialect. Telengut is a Mongolian-Canadian filmmaker who specializes in various art forms such as experimental animation, animated short films, hand paintings, and contemporary art. She utilizes her talents to tell stories about traditional Mongolian culture and other Indigenous communities.
Through these various full-length and short films, audiences have the opportunity to take a deep dive into Indigenous traditions, stories, and issues in a way that is informative, true-to-life, and respectful. TIFF films can be viewed through the Digital TIFF Bell Lightbox online.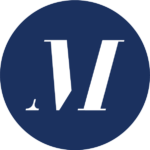 Staff Writer (Volume 49) — Kuicmar is completing a Forensic Biology specialization and a Creative Writing minor. This is Kuicmar's first year as a staff writer for The Medium. She usually writes for the Opinions and Arts and Entertainment sections. She can't wait to share her thoughts, opinions, and poetry. When she's not studying or writing, you can find her watching movies, shooting arrows in archery, updating her Letterboxd, watching F1 content, reading NASA articles, or listening to music. You can find Kuicmar on her Instagram and Linkedin.