How Glass Onion: A Knives Out Mystery represents billionaires like Elon Musk

Examining concepts of wealth, intellectual property, and social negligence through Johnson's latest detective flick.
In 2019, Rian Johnson's Knives Out was a total hit. The film centered around the death and will of Christopher Plummer (Harlan Thrombey)—an elderly mystery writer. Featuring a star-studded cast, Johnson introduced the world to Detective Benoit Blanc (Daniel Craig)—a soft and charming southern gentleman reminiscent of Hercule Poirot from the 1989 mystery series Agatha Christie's Poirot. Taking inspiration from Christie's writing, Johnson chose to create a franchise out of Benoit Blanc—rather than continue the Knives Out story after the crime had been solved in the first film. Johnson's Glass Onion: A Knives Out Mystery received a limited theatrical run in the fall of 2022 and was released on Netflix on December 23, 2022.
Glass Onion is set with a May 2020 pandemic-style backdrop. The film begins with four unlikely friends: Lionel (Leslie Odom Jr.) the scientist, Claire (Kathryn Hahn) the Connecticut State Governor running for Senate, Duke (Dave Bautista) the men's rights online streamer, and Birdie (Kate Hudson) the unfiltered and controversial fashion icon. Each member of the ensemble receives a puzzle box that contains an invitation to a murder mystery party, hosted by billionaire tech giant Miles Bron (Edward Norton)—CEO of "Alpha Industries"—on a private Greek island. A fifth invitation box is sent to Cassandra "Andi" Brand (Janelle Monáe), the ousted co-founder of Alpha. Finally, Benoit Blanc joins the gang after he receives another suspiciously sent invitation.
Upon arriving in Greece, each party member appears wearing a face mask that represents their personality. Blanc's cloth mask matches his fashionable travel clothes. Lionel wears a KN95 mask, symbolizing his scientific values. Claire, the politician, wears a beige ill-fitting cloth mask, while Birdie's mask is a nod to Lana Del Rey's infamous mesh mask. Duke and Andi arrive maskless.
Viewers finally meet Miles Bron on the shores of the island. Barefoot and playing "Blackbird" by The Beatles on Paul McCartney's guitar, we can determine that Bron views objects as purchasable clout. Throughout the film's entirety, Bron and his friends are caricatures of the elite. While his character aims to represent all the world's tech billionaires, Bron bears a striking resemblance to one specific billionaire: Elon Musk.
Glass Onion's release in a Musk-run Twitter world makes it difficult to ignore the parallels between Bron and Musk. Similar to Musk's online "trolling" tendencies, Bron refers to his group of friends as "The Disruptors" because they are on the fringe and are negligent towards social norms. Birdie and Duke are the most obvious "disruptors"—based on their controversial comments. Duke is an Andrew Tate-type streamer who was given a platform by Bron, while Birdie destroyed her reputation after approving the use of sweatshops and using ethnic slurs on her social media—which she considered to be speaking the truth. In a response to Birdie, Blanc makes a powerful comment, saying "It's a dangerous thing to mistake speaking without thought for speaking the truth."
Aside from Bron's persona, his tech company, Alpha, holds many similarities to Musk's investments. Alpha's quest for disruption echoes Musk's quest to undo censorship on Twitter. When Musk purchased Twitter for the ridiculous price of $44 billion, he tweeted "Comedy is now legal on Twitter." He also allowed many banned, controversial figures back on the platform—such as Kanye West, who immediately used his profile to spread antisemitic messages of hate. West was removed from Twitter quickly after his hateful comments went viral. Like Musk, Bron gives those with hateful rhetoric a platform.
In the film, Bron has very few original ideas. It is revealed that the puzzle box he sent out as invitations were designed by Bron's "puzzle guy," who apprenticed under American magician Ricky Jay. Moreover, his murder mystery was written by American author Gillian Flynn. As the plot progressed, I learned that Bron leverages his wealth and privilege to get others to create, build, and do his biddings.
Similarly, Musk has co-founded a few companies—such as his tech business Zip2 and an online banking service known as X.com. He is also often credited for PayPal—based on Musk's success with PayPal's parent-company, Confinity Inc.
The main conflict in Glass Onion is between Andi and "The Disruptors." As Andi is ousted from Alpha, she subsequently files a lawsuit against Miles Bron regarding intellectual property. The film's lawsuit is reminiscent of a 2009 Tesla lawsuit regarding the founding of Tesla. Co-founder and former CEO Martin Eberhard, who was ousted from Tesla in 2007, sued Musk for attempting to take credit for Tesla.

Glass Onion presents Bron as a "genius" who cannot even write his own murder mystery. He puts his friends' reputations on the line to protect his own. Like Musk, Bron is a simple, privileged billionaire who poses as complex but hides in plain sight. Rian Johnson's film is an onion with many layers, but you really do not need to peel them back very far to see what is clearly at the centre.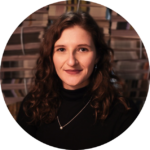 Associate Arts & Entertainment Editor (Volume 49) — Megan is majoring in English with minors in Creative Writing and History. Her love of the arts and experience in theatre and music are the backbone of Megan's work with The Medium. Aside from her academics and journalistic endeavors, Megan can be found writing original music for streaming platforms, playing her pink Fender Jazz Bass, writing spooky detective stories, longing for the mountains of B.C., and watching Disney+. Her preferred instruments of writing are her notes app and her 1970s Erika typewriter. You can connect with Megan on Instagram, Twitter, and LinkedIn.