10 back-to-school movies to help you settle into September

Here are some movies to watch in prep for another year in higher education!
Pitch Perfect (Dir. Jason Moore, 2012)
Pitch Perfect is the epitome of 2010s comedy. Launching the catchy song "Cups (When I'm Gone)," this film made acapella music mainstream. The film follows Beca Mitchell (Anna Kendrick) as she reluctantly joins the Barden Bellas female acapella group as part of a deal with her father to put an effort into her student experience at Barden University. While she clashes with the captain of the Bellas, Aubrey Posen (Anna Camp), Beca eventually learns to love her team. Pitch Perfect is a hilarious film that encourages first year university students to step out of their comfort zone, get involved on campus, and try new things.
Legally Blonde (Dir. Robert Luketic, 2001)
If Reese Witherspoon's Elle Woods taught us anything, it's that you do not need to dim your sparkle to be successful (and that the "first cardinal rule of perm maintenance [is] that you're forbidden to wet your hair for at least 24 hours after getting a perm at the risk of deactivating the ammonium thioglycolate"). Legally Blonde's classic tale of girl-follows-guy to Harvard University, only to become one of the greatest legal interns the university has ever admitted, reminds audiences that basing someone's value solely on their looks is ridiculous. Elle Woods teaches us that no matter the hurdles, anyone can become successful in university if they put their minds to it and stay true to themselves.
National Lampoon's Animal House (Dir. John Landis, 1978)
One cannot make a back-to-school film list without mentioning National Lampoon's Animal House. The film comes from a period of raunchy comedy, John Belushi, and post-Vietnam War counterculture. The film follows the Delta Tau Chi fraternity at Faber College as they clash with the prestigious Omega Theta Pi house and Dean Vernon Wormer (John Vernon). While Animal House is considered "culturally, historically, or aesthetically significant" by the US Library of Congress, it does often make jokes that are insensitive by today's standards. The film cracked open Greek life in universities for audiences to see some of its brutalities, but also pioneered the "snobs vs. slobs" motif that is found in so many films that have come after it, including a few on this list.
Mona Lisa Smile (Dir. Mike Newell, 2003)
Mona Lisa Smile follows art professor Katherine Watson (Julia Roberts) as she attempts to inspire the women in her course at Wellesley College to dream beyond the assigned gender roles of 1953. While the conservative Elizabeth "Betty" Warren (Kirsten Dunst) is resistant to Katherine's modern ideas and standards, she and her classmates discover that it is okay to choose your own path in life. Mona Lisa Smile is a beautiful film that showcases how connecting with just one good professor can inspire you to change the trajectory of your future through education.
My Cousin Vinny (Dir. Jonathan Lynn, 1992)
While at first glance My Cousin Vinny seems like an odd choice for a back-to-school film list, rest assured, it belongs here. The film follows Vinny Gambini (Joe Pesci), a newly admitted lawyer to the bar association, who is called down to Alabama to represent his cousin Bill Gambini (Ralph Macchio) and his friend Stan Rothenstein (Mitchell Whitfield) after they are wrongfully accused of murder. Vinny's lack of trial experience and overall New York attitude causes him to clash with Judge Chamberlain Haller (Fred Gwynne) in some hilarious exchanges. Not only did this film earn Marisa Tomei an Oscar for Best Supporting Actress, but it is highly respected by attorneys because of its accurate representation of trials. My Cousin Vinny is the movie for every law student or anyone thinking about going into law.
Drumline (Dir. Charles Stone III, 2002)
Though Devon Miles (Nick Cannon) is a talented drummer in his first year at the historically black A&T University's prestigious marching band, he secretly doesn't know how to read music and struggles throughout the film to find his place within A&T's band. While balancing his girlfriend Laila (Zoe Saldana), pressure from his band instructor, Dr. Lee (Orlando Jones), and the rivalry with his section leader, Sean Taylor (Leonard Roberts), Miles learns to put the needs of the band and drumline above his own pride in order to facilitate their collective success. Drumline emphasises the importance of being a team player.
The House Bunny (Dir. Fred Wolf, 2008)
We have now reached the portion of this list that is essentially comprised of films inspired by Animal House. The House Bunny centers around Shelley Darlingson (Anna Faris), a former Playboy bunny who becomes "house mother" for the awkward and rundown sorority house Zeta Alpha Zeta. She helps the girls work through their social awkwardness to gather enough pledges so that they do not lose their charter. Much like Animal House, the university's dean (Christopher McDonald)—along with the more popular house, Phi Iota Mu—plots to end the Zeta house. The House Bunny is a silly but fun way to get excited about the social aspects of university life.
Old School (Dir. Todd Phillips, 2003)
Second on the list of films inspired by Animal House is a movie that manages to be even raunchier than its predecessor. The film stars Luke Wilson, Vince Vaughn, and Will Ferrell as three depressed friends in their 30s who attempt to relive the glory days of university by starting a fraternity. Old School is a good reminder to not take your time in university for granted, but to also learn to move on from it.
Monsters University (Dir. Dan Scanlon, 2013)
The final film inspired by Animal House on this list is this family-friendly prequel to Monsters, Inc. (2001). The Pixar-animated film pins future besties Mike Wazowski (Billy Crystal) and James P. "Sulley" Sullivan (John Goodman) against each other in their scare program at Monsters University. While Sulley is naturally talented, he is lazy, and Wazowski, though a hard worker, is not scary. After failing an important exam, Wazowski and Sulley attempt to prove themselves by joining the "Annual Scare Games" with their fraternity of non-scary misfits, Oozma Kappa. Much like Animal House, the film does not end with the heroes' academic success, but they are still shown as successful well-rounded monsters. The takeaway? Hard work outweighs natural talent.
Back to School (Dir. Alan Metter, 1986)
No back-to-school film list is complete without Back to School. When self-made millionaire Thornton Melon (Rodney Dangerfield) visits his son Jason Melon (Keith Gordon) at university, he discovers that Jason is unhappy with college life and intends to drop-out. To motivate his son, Thornton enrolls as a student himself. Thornton, more interested in partying than studying, hires NASA scientists and Kurt Vonnegut to write his assignments. When threatened with expulsion due to academic dishonesty, Thornton is challenged to study. Back to School is necessary for getting in the back-to-school spirit, because it encourages perseverance and reminds audiences that they are never too old to try something new—not to mention, the importance of academic integrity.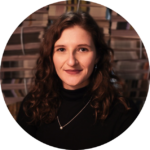 Associate Arts & Entertainment Editor (Volume 49) — Megan is majoring in English with minors in Creative Writing and History. Her love of the arts and experience in theatre and music are the backbone of Megan's work with The Medium. Aside from her academics and journalistic endeavors, Megan can be found writing original music for streaming platforms, playing her pink Fender Jazz Bass, writing spooky detective stories, longing for the mountains of B.C., and watching Disney+. Her preferred instruments of writing are her notes app and her 1970s Erika typewriter. You can connect with Megan on Instagram, Twitter, and LinkedIn.