How Fiddler on the Roof represents the evolution of traditions

Examining the historic musical-drama that has revolutionized film and music.
Tradition! Tevye the Milkman's (Chaim Topol) entire world revolved around that one word. Sadly, this well-known, Fiddler on the Roof (1971) actor passed away on March 9, 2023 at the age of 87. His legacy will not be forgotten.
Directed by Norman Jewison, the film was adapted from a musical of the same name. The title Fiddler on the Roof symbolizes the instability of the Jewish community in Russia. In the film, Tevye claimed that "without our traditions, our lives would be as shaky as… a fiddler on the roof!" The movie's plot revolves around Tevye, who is desperate to hold onto his traditions as his three eldest daughters, Tzeitel (Rosalind Harris), Hodel (Michele Marsh), and Chava (Neva Small) wish to marry for love—rather than follow a tradition that states, "husbands should be chosen by the papa."
Tevye also struggles to hold onto his little village of Anatevka while the Russian Tsar orders "Pogroms"—meaning "violent attacks"—on Jewish villages across the country. With a runtime of three hours, divided into two acts, the 1971 movie-musical is jampacked with heart, culture, and some of the most legendary songs to come out of 20th century Broadway.
Fiddler on the Roof opened on Broadway in 1964, based on the folk tales Tevye and His Daughters by Sholem Aleichem. Together with script, lyric, and music writers Joseph Stein, Jerry Bock and Sheldon Harnick, the show became a hit. While comedian Zero Mostel starred in the first production, Topol became most associated with the character—starring as Tevye on stage and screen from 1967 to 2009. Topol went on to earn an Oscar nomination for his portrayal of Tevye. In fact, Fiddler on the Roof was tied with The French Connection (1971) and The Last Picture Show (1971) for the most nominations at the 44th Academy awards. The film took home three wins out of their eight nominations.
The first hour and forty minutes of the film are rather jubilant, with four of the most iconic songs—"Tradition," "Matchmaker," "If I Were a Rich Man," and "To Life"—appearing within the first hour. Tevye describes the importance of Jewish traditions. He always keeps his head covered and wears a prayer shawl—a tallit—to remind his people that they are connected to God. Throughout this first act, hints of what will follow are given, as townsmen crowd around a newspaper that reports of pogroms in a nearby village. Tevye's imaginary Fiddler (Tutte Lemkow) appears when tradition is challenged in Anatevka.
At the wedding of Tevye's eldest daughter, Tzeitel, to her tailor Motel (Leonard Frey), a constable (Louis Zorich) interrupts and destroys the celebrations. The constable tells Tevye that "it's just orders." Because of the long runtime, an "Entr'acte"—meaning interlude—just after the pogrom at the wedding gave the 1971 theatrical audience an intermission.
When the second act begins, Tevye's second oldest, Hodel, challenges Tevye's traditions when she tells him that she is engaged to a Bolshevik scholar named Perchik (Paul Michael Glaser). The couple informs Tevye that they are not asking for his permission to get married—they only ask for his blessing. Tevye initially refuses, but when Perchik expresses his love for Hodel he says that "love" is a "new style" and acknowledges that the traditions they have abided by since birth were once new thoughts. Tevye then states that he believes Hodel and Perchik have the same matchmaker as Adam and Eve: God. Misfortune, however, comes down on Tevye's house when Perchik is arrested in Kiev during a protest. Perchik is sent to Siberia, and Hodel goes with him, promising her father that they "will be married under a canopy"—referring to the Jewish chuppah.
Change persists in Anatevka as Motel and Tzeitel welcome a "new arrival," a sewing machine. As a result, the village becomes a newer, more modern world. But turmoil arises in Tevye's family as he discovers that his third daughter, Chava, wishes to marry Fyedka (Ray Lovelock), a Christian man. Tevye does not approve of their marriage, so Chava elopes; Tevye disowns her for abandoning her Jewish faith.
The film ends with a notice of eviction to all Jewish residents of the Pale of Settlement in Imperial Russia, and the people of Anatevka make plans to scatter across the globe. When someone mentions to Tevye that his ancestors have been forced out of the country, Tevye states, "maybe that's why we always wear our hats"—a callback to his earlier description of traditions.
Fiddler on the Roof, as a musical and film, has an incredible legacy. The song "Sunrise, Sunset" has become a staple wedding song—it has even been rewritten by lyricist Sheldon Harnick for same sex weddings. "If I Were a Rich Man" was famously covered by Gwen Stefani and released as "Rich Girl." "The Bottle Dance" from the wedding is one of the most iconic dances choreographed for the stage and screen. Productions in the Yiddish language have been adapted for global audiences to enjoy. While Fiddler on the Roof is very much about the oppression that Jewish people have faced throughout history, it is able to connect with audiences of wider cultures—because people worldwide fight to hold on to traditions and family.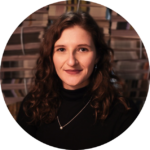 Associate Arts & Entertainment Editor (Volume 49) — Megan is majoring in English with minors in Creative Writing and History. Her love of the arts and experience in theatre and music are the backbone of Megan's work with The Medium. Aside from her academics and journalistic endeavors, Megan can be found writing original music for streaming platforms, playing her pink Fender Jazz Bass, writing spooky detective stories, longing for the mountains of B.C., and watching Disney+. Her preferred instruments of writing are her notes app and her 1970s Erika typewriter. You can connect with Megan on Instagram, Twitter, and LinkedIn.