Here's why John Constable's paintings matter

The 19th century landscape painter couldn't have predicted our climate today, but he sure wouldn't be happy.
John Constable was a 19th century landscape painter known for his romanticist paintings of the English countryside. Born in 1776 in East Bergholt, Suffolk, England, Constable specialized in painting the Suffolk landscape, with works that largely consisted of "open-air sketches"—a term that refers to painting outdoors as opposed to in a studio. Constable, a self-taught oil painter and student at the Royal Academy, used his sketches as the basis for his large exhibition paintings.
One of Constable's most beloved paintings, "The Hay Wain" (1821), perfectly captures the idyllic, mellow essence of the English countryside. Constable's iconic painting recently made headlines on BBC News after climate activists chose to use oil paintings in museums as their medium to protest oil control. On July 4, 2022, two "Just Stop Oil" protesters and students Eben Lazarus and Hannah Hunt appeared at London's National Gallery and covered Constable's work with a poster of "an apocalyptic vision […]" of the English countryside. They demanded that the British government stop supporting the fossil fuel industry. Both activists called on the British government to stop new oil and gas licenses, as Lazarus cried out, "When there is no food, what use is art? When there is no water, what use is art?"
In today's climate, Constable's paintings of the countryside are more than just quaint scenes showcasing the landscape of Suffolk. Instead, his works have become public reminders that our natural landscapes are endangered. Constable's picturesque oil paintings relate to our current climate now more than ever. In some ways, looking at a Constable painting today makes you think deeper, pause longer, and express gratitude. It helps us appreciate our natural landscape a little more.
In an interview with The Washington Post, Emma Mahony, a professor who studies museums and activism at the National College of Art and Design in Dublin said, "You're not going to make friends with oil bosses, but you have to bring the 99 per cent onboard if you want to achieve something." She worried that these activists may unintentionally drive away potential supporters of their cause.
If John Constable were here today, he would be shocked at the chaotic mess that is our legislation—the groups that make the decisions for the state of our climate. With ongoing discussions on how the oil industry is contributing to our carbon footprint and the increasing need for sustainability in oil and gas, Constable could not have predicted that his painting of a nature scene created 200 years ago would now be a tool that environmental activists have turned to in hopes of rewriting the future.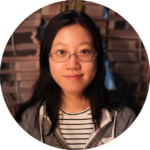 Staff Writer (Volume 49) — Hannah is a third-year student double majoring in Communications, Culture, Information and Technology and Professional Writing and Communications. In her spare time, Hannah can be found running her sticker shop The Aesthetics Studio and listening to true crime podcasts while drawing. Hannah's previous publications include UTM's Professional Writing and Communication official journal of creative non-fiction Mindwaves Vol. 15 and research in Compass Vol. 9. Hannah was also an associate editor for Compass Vol. 9. Find Hannah on Instagram and LinkedIn.