Dirty air and murky water: the health effects of environmental racism

For many Indigenous communities, polluted air and contaminated water are a daily reality.
Located three hours from the University of Toronto Mississauga (UTM) is "Chemical Valley" in Sarnia, Ontario. Home to several oil refineries and chemical plants, a total of 62 facilities are responsible for over 40 per cent of Canada's chemical industry, and over 15 per cent of Ontario's total pollution output. Liquid benzene is one chemical pollutant that quickly evaporates into the air. Breathing in air that is contaminated with benzene may lead to cancer.
Right in the center of "Chemical Valley" is the Aamjiwnaang First Nation (AFN) community. Members of the AFN community have lived amongst the plants for years and, as a result, they experience a host of health issues, including headaches, higher rates of asthma, other respiratory issues, and, of course, cancer.
A 2019 study published in the journal Cancer found that "strikingly high" rates of acute myeloid leukemia—a blood and bone marrow cancer—in the area. The rates were reported to be three times as high as the Canadian average.
The AFN community has continuously lobbied the provincial and federal governments, citing the astronomically high emission levels from the plants as a source of medical issues dating back to the 1990s. While the provincial government ensures that emissions will not exceed a certain limit, the level of toxic fumes in the area still hit dangerous heights.
Jim Brophy, former Executive Director of Sarnia's Occupational Health Clinic, spoke to the Toronto Star when a report on the benzene levels in "Chemical Valley" was released in 2016. He labelled the issue a case of "environmental racism."
"There's no way that a white community would be up against the fence line with one of the largest industrial concentrations in the country," Brophy said. "Anybody who is informed on this issue knows how dangerous this really is."
Environmental racism refers to policies or practices, intentional or otherwise, that lead to pollution and health issues which disproportionately affect racialized or marginalized communities. Examples of environmental racism can include the placement of unsafe industrial plants near residential areas, the dumping of toxic materials near racialized areas, or the prevalence of unsafe work practices in predominantly racialized workplaces.
Another example would be the longstanding Drinking Water Advisories (DWAs) that continue to be in effect for 32 Indigenous communities across the country. The negative impacts of unsafe drinking water, such as skin diseases and gastrointestinal disorders, have been well-documented, yet change has remained slow.
Canada has a history of environmental racism, something that was noted in a 2020 United Nations Special Rapporteur report. In the report, Bascut Tuncak, former Special Rapporteur on human rights and hazardous wastes, found that Indigenous communities tend to be disproportionately affected by toxic waste: "When you look at the unique relationship that Indigenous Peoples have with their lands—both the water, the lands, the foods—they certainly are exposed more to pollution that's released from these facilities."
The right to clean air and safe water is something that many of us are fortunate enough to take for granted. Canadians can advocate for safe and clean living environments for marginalized communities by signing a petition to support Bill C-226, which addresses environmental racism.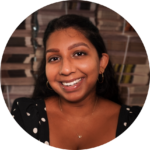 Staff Writer (Volume 48 & 49) — Hema is currently in her final year, finishing a double major in Linguistics and French Language Teaching and Learning. She previously served as a Staff Writer for Volume 48 of The Medium. Her favourite part of writing is the opportunity to research new topics, speak to new people, and make her voice heard, and she hopes that her articles can spark this interest in other students. In her spare time, you can find her in bed reading with a cup of coffee (and she's always looking for more book recommendations!).