BRIT awards announce gender-neutral categories

We should be celebrating the artist and their art, not reduce them to a binary.
The Brit Awards announced that in 2022 they plan to eliminate the gender segregations for male and female awards for Artist of the Year and International Artist of the Year. They will be replaced with gender-neutral awards because according to the Brit Awards, they will be "celebrating artists solely for their music" and are "committed to making the show more inclusive." Diversity and inclusivity are the main goals for the awards as they are also including new forms of music such as R&B, Hip Hop, Rap, and a Dance act.
Singer and Brit winner Sam Smith, who identifies as non-binary, has historically encouraged the Brit awards to change their rules regarding the gendered awards to create categories that are best fitted for those who do not identify as a male or female. They were unable to participate in the gendered categories due to their identity and their inability to fit into the binary of the awards, which is the case for many gender non-conforming artists. Other award-winning events such as the Grammys and MTV's Video Music Awards have transitioned into gender-neutral categories as well.
The change has some implications, including how each female and male artist have different perspectives, vocal tones, and low or high pitches, which will influence how the audience perceives them and impact their chances of winning the award. Other critics have commented on this new change. British journalist India Willoughby argues that, "somebody this year will miss out on ongoing years too. I just wish there was a way that we could recognize the fact that there is a great male singer and there is a great female singer. I'm just thinking of previous years, one in particular in 2014 the female best singer was Ellie Goulding. But the male best singer was David Bowie. So, who is going to win there? Ellie Goulding would have never picked up the award."
Although they do have a point in their argument, the fact remains that gendered and binary awards exclude a lot of people. There are probably artists within the male and female categories that were forced to choose one side over the other just to have a chance at competing. It's demeaning and disrespectful to artists to force them to choose categories that go against their identity, and frankly, it's outdated. If pitch, vocals, lyrics, and production were the markers for winning music awards, then there can be awards made specifically for those and include nominees of all genders. The talent of an individual and their team shouldn't be reduced down to a binary.
The 21st century is a time when we are evolving to become more inclusive and diverse. Respecting people's pronouns and the way they choose to identify themselves is at the heart of it. The transition into creating gender-neutral awards is called for, a step forward to accepting people who choose to express themselves the way they want to and celebrating their art and personhood. This change does have its challenges, but the important part is that it leaves nobody out.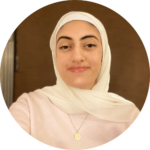 Associate Opinion Editor (Volume 48) — Haya Abu Ghosh is a fourth-year student double majoring in English and Political Science. When I am not doing any school work, I love going out with friends to coffee shops and dining in restaurants to socialize. My passions include but are not limited to reading, writing, sketching, binge-watching Netflix TV shows, taking pictures of nature and talking about politics (do not get me started talking about the Palestinian-Israeli conflict, Indigenous injustices, Uyghur Muslims in China and many more topics).