Bravery is one of the keys to fighting systemic oppression

Dr. Andrew Campbell shares how education and leadership act as powerful tools.
"What's the first thing that comes to mind when you hear the word 'Black'?" asks Dr. Andrew Campbell, a sessional lecturer in the Department of Education Studies and Language Studies at the University of Toronto Mississauga (UTM), as well as a faculty member of the Master of Teaching Program at U of T. This simple exercise is meant to demonstrate the common negative associations and stereotypes held against the Black community. After centuries of deficit caused by unwarranted systemic oppression, the Black community is owed overdue justice. Combatting this oppression starts in our education system.
Dr. Campbell believes in "sharing, giving, pumping life into people, sharing hope, and especially, sharing the #BlackJoy." Inspired by his passion for activism, his research focuses on 2SLGBTQI+ issues, equity, diversity, inclusion issues, cultural competency, and education leadership. Alongside his academic work, he is a motivational speaker and workshop facilitator.
"I see myself as a voice for those in need of a strong voice, for those crying for equity, justice, and access," he says. "But I don't want to speak on behalf of people. I want to speak alongside and with people."
Dr. Campbell currently teaches EDS291: Introduction to Black Education Studies at UTM, a course that explores issues such as Black education, the Black community, and the concept of Afrofuturism. According to him, learning about race is essential because we live in a racialized society—one where residential segregations and socioeconomic inequalities such as income and job opportunities are the norm.
Race forms part of our past, our present, and our future. We do not get to pick and choose when to see race—it's omnipresent. "We can't get away from race. It's part of our identity and we must spend time to discuss the things that impact us," explains Dr. Campbell.
For some, society discriminates and creates barriers based on race. For instance, these barriers have often prevented the Black community from gaining access to the service and justice they are owed. According to the United Nations, discrimination leads to poor mental health. When individuals internalize their prejudice, it manifests "in shame, low self-esteem, fear, and stress." Through all this, the Black community has fought for their rights and is still battling for equity.
Dr. Campbell explains that one of the biggest forms of oppression is the lack of Black history education taught in schools. This includes the underrepresentation of marginalized communities, the lack of awareness, and the lack of conversation on racial issues. This lack of conversation is caused by people's reluctance to engage in discussions about racial inequality because they are afraid of being wrong. Dr. Campbell highlights that "race is not a one-time discussion purely because it's Black History Month."
Moreover, universities might have a few Black professors in each department to "fulfill a requirement," he adds, but there's rarely a diverse community of Black individuals. Dr. Campbell notes that this misrepresentation and underrepresentation leaves racialized students disengaged in the classroom.
A rare counterexample to this is Howard University. Founded in 1867, Howard University embraces Black research and ranks among the "highest producers" of Black professionals across all industries in the United States. Howard University encourages equity, diversity, and promotes empowerment, boasting a faculty that is more than 85 per cent Black.
History taught in schools through the curriculum is largely monotone—Black History is not an integral part of teaching. But the fight for its inclusion remains. In February 2021, Ontario historian Natasha Henry urged the province to include Black history as part of the Ontario curriculum. In an interview with CBC news, Henry shared that "if we are attempting to reckon with the impact of anti-Black racism, the curriculum must be responsive."
Although there are currently policies in place aiming to alleviate oppression in our education system, Dr. Campbell stresses that they are not enough. He notes that although policies exist, real change is lacking. The work that is being done appears to touch on superficial levels—only a tiny fraction of what needs to be done.
"It's a little drop in the bucket," he adds. "We want intentional, deliberate equity policies and practices that promote real change in our education system."
There are many ways to achieve intentional change; Dr. Campbell sees leadership as a solution. We need good leaders that push us to act. According to him, our society already has many appointed leaders that are scared to act bravely. Without bravery, conversations that must happen, voices that need to be heard, and injustices that need to be brought to light will remain overshadowed.
"We need people to act their titles. We need courageous conversations because people are still hiding from the topic of race. They prefer to be 'politically correct,'" he remarks.
Dr. Campbell is on the Durham Children's Aid Society Board of Directors and has been a member of other boards within the Black community. He believes that his leadership roles enable him, alongside others, to tackle the root causes of injustice and oppression. These positions of power are where concrete decisions are taken and challenges are raised.
"My strategy for volunteering is about getting a seat at the table where I can," he explains, noting that he wants to make impactful first-hand decisions that will promote change.
Black history is filled with slavery and prejudice. This is why Dr. Campbell teaches Afrofuturism in EDS291, which offers strength and hope to move beyond the prejudice. "Instead of hearing murder [associated with Black], you hear grace, opportunities, access, wisdom," he concludes. "It's about being open to differences and decolonizing society so that [everyone] sees a future of hope."
Learning about race—not just through history, but through the current work of activists and brave leaders—is crucial to understanding our society. In doing so, we promote engagement from students in racialized communities by increasing representation. Implementing intentional policies that impact real, direct change that seek to end oppression, rather than blindly instituting rules, is the most crucial task.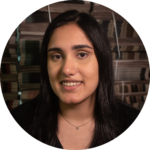 Features Editor (Volume 49) | features@themedium.ca —Maneka is a third year student completing a specialization in Philosophy with a minor in political science. Previously, she served as one of The Medium's Staff Writer and Associate Features Editor. As this year's Features Editor, Maneka hopes to raise awareness, shed light over current issues, and highlight student voices and organizations. When Maneka is not studying, writing, or working, you'll probably find her binging on, or rather re-watching her favorite shows, listening to music, thinking about her dog, or likely taking a nap.