Biodiversity is at risk in Canada

Recent audits reveal that several federal organizations have failed to establish links between their plans and sustainability or to report conservation activities, highlighting the lack of accountability and commitment.
According to the Biodiversity in Canada: Commitments and Trends backgrounder, released October of 2022 by the Commissioner of the Environment and Sustainable Development, biodiversity is at risk in Canada. The conclusion was drawn from a series of audit reports that evaluate the state of Canadian biodiversity. As of November 2022, 10 reports have been published, with more slated for release between 2022 to 2024.
The ninth report focused on the audits of three specific organizations—the Environment and Climate Change Canada, Fisheries and Oceans Canada, and Parks Canada—and evaluated their contributions to the federal government's plans for species at-risk. The report specifically examined federal organizations' progress in implementing strategies aligning with sustainable development. In a press release from the Office of the Auditor General of Canada, it was revealed that the three organizations "did not include some conservation and recovery activities that are needed to track and demonstrate progress [in implementing sustainable development strategies]." Additionally, none of the organizations mentioned how their plans would work towards the United Nations goal, even though they were required to disclose such information.
The eighth report specifically spoke about potential mismanagement on the government's side when evaluating the progress report of Environment and Climate Change Canada. As noted in the report's highlights, "progress reporting information for [five] out of the [eight] targets under the goal of the greening government was incomplete and untimely."
Stephen Scharper, an associate professor at the School of the Environment at U of T, shared his insight on the matter of Canada's biodiversity through an interview with The Medium. He contends that there are three major threats to biodiversity in Canada.
"The first is habitat loss, and that's leading to a diminishment of biodiversity across Canada," says Scharper. He explains that habitat loss stems from improper land use, either through mismanagement or a lack of consideration for endangered species when developing land.
"The second one is pollution that injures species and changes their habitats," continues Scharper, stating that widespread air, water, and land pollution poses significant risks to species.
Scharper puts forth that the third threat is climate change. Changing patterns in growth, food, and migration have a direct impact on the availability of food sources for certain species. He also brings up the issue of overexploitation and overharvesting of species, which can cause biodiversity loss. One example of this would be the Atlantic salmon in Lake Ontario, which went extinct due to overfishing.
Commissioner of the Environment and Sustainable Development Jerry DeMarco stated in a press release that "measurable actions and clear reporting on progress are important for conveying to Parliament and to Canadians whether Canada is meeting its biodiversity commitments." He explains that: "Reporting is important, but results are what really matter."
While Canada has displayed limited progress in maintaining biodiversity, such issues are receiving greater attention from the government. Scharper states that numerous actions at both the federal and provincial level have been taken. This includes the federal government's vow in 2021 to increase nature protection and prevent biodiversity loss, such as through "investing $460 million dollars over five years to protect and expand twenty-two of Canada's national wildlife areas."
Regardless, Scharper points out that new governments can implement new policies that could halt progress that has already been made. He lists the Oak Ridges Moraine—a geological landform that is a part of the Greenbelt—as an example. The McGuinty administration (2003-2013) had protected the environmentally sensitive area, though the Ford administration (2018-present) has proposed to open up parts of the landform for housing development.
The 15th Conference of the Parties to the United Nations Convention of Biological Diversity is slated to take place this year from December 7 to 19 in Montréal. Scharper compares this summit to the Paris Accords, the Kyoto Accords, and the Montréal Protocol, the last which was a key event in consulting climate issues related to the destruction of the ozone layer. However, Scharper states that there are many mitigating factors between different governments and parties, which may limit the implementation of protection arrangements and regulations around development.
Regardless, Scharper holds hope for the upcoming biodiversity conference in Montréal, stating that "the potential [for the meeting] is there, and people are realizing now, through climate change, and the whip-sawing weather patterns that climate change engenders, that it is critically important to protect [biodiverse] spaces."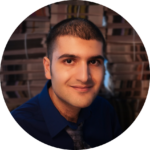 Staff Writer (Volume 49) — Yusuf is in his third-year completing a major in English and double minor in Cinema Studies and History Of Religions. Following an anticipated return to campus he sought to get involved and his ambition led him to join The Medium. In addition to developing his writing skills further he has found his experience contributing insightful as he's learned about other fields on campus he wouldn't know about otherwise. When he's not studying or writing he enjoys listening to music and browsing the internet. You can connect with Yusuf on LinkedIn.