U of T ranks 22nd for the second consecutive year on the "2022 Academic Ranking of World Universities"

Students share their opinions on U of T's prestige and explore the impact of the institution's ranking on their learning experience.
The University of Toronto stands in 22nd place on ShanghaiRanking Consultancy's 2022 Academic Ranking of World Universities, maintaining the same position as last year. While ShanghaiRanking Consultancy compares more than 2500 public and private universities when compiling the ranking list, only the top 1,000 universities are published.
The ranking system includes four distinct qualifications categorized broadly into academics and research. As stated on the ShanghaiRanking website, the specific criteria include the "Quality of Education," highlighted by the number of alumni winning Nobel Prizes and Fields Medals, the "Quality of Faculty," exemplified by the number of staff winning the same awards along with the number of highly cited researchers, the "Research Output," determined by the number of articles published in journals of Nature and Science as well as the number of articles indexed in Science Citation Index Expanded and Social Sciences Citation Index in the Web of Science platform, and the "Per Capita Performance," revealed by the per capita academic performance of a university.
U of T differentiates itself from other universities through its diverse student body, having a total of 21,216 international undergraduate students enrolled in 2022. Subjects such as sociology, psychology, statistics, and finance all rank in the top 10 best subjects to study at U of T.
As of 2022, U of T has a total of 22,120 students enrolled in graduate studies, largely due to the institution's reputation as a hub for academic research. U of T also provides higher education in a wide array of disciplines, offering more than 700 undergraduate programs and around 70 professional graduate programs for students to pursue, opening up a plethora of career options.
The Medium interviewed two students at the University of Toronto Mississauga (UTM) who shared opinions on U of T's prestige and the importance of university ranking.
Dana Al Refai, a third-year molecular biology specialist, explains what the prestige of U of T means to her as a student of the institution by saying "U of T matters to me. It gives me the motivation to study and excel at my courses as part of the best university in Canada. I think having a degree from the University of Toronto opens many opportunities regarding jobs and graduate schools."
Al Refai believes that university prestige can spur students to put more effort into their studies. "I think this prestigious honor somehow puts pressure on me at school to work harder and get a high GPA. As I progress through my years, I think the professors place high expectations on students in terms of marks. I think the ranking pressure brings the best out of students and pushes them beyond their limits."
When asked about how a U of T degree will help him secure a job, a fourth-year biotechnology specialist student, who wishes to remain anonymous, says "When I graduate, it means that my degree will be recognized anywhere in the world. And that's a good thing."
However, the anonymous student believes that school ranking had little bearing on his decision to study at U of T. "What's more important is the support the students get during their time in universities such as resources for finding jobs and internships, mental health resources, financial help, and many others," he states.
"U of T has been consistently ranked in the 22nd spot and remained right around its place for a number of years in many of the major university ranking systems. So I doubt that students will feel pressured to do better. However, the ranking will probably pressure the faculty and administrators to do better," says the anonymous student.
All in all, the anonymous student feels that U of T can improve by providing more support and resources for students. "At the end of the day, what's the purpose of graduating from a high-ranking university if students can't find a job after they graduate?" he concludes.
U of T continues to demonstrate excellence in both academics and research. With the highly skilled students and faculty, along with extensive networks, it is of no surprise that U of T is ranked as one of the top universities in Canada. With its stellar ranking, the university attracts many high achievers hoping to experience U of T's highly sought-after learning environment.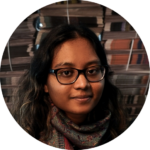 Staff Writer (Volume 49); Associate News Editor (Volume 48) — Razia Saleh is currently completing a Biology degree at UTM. She has been involved with The Medium since 2020 as a contributor and continued to write for The Medium as an Associate News Editor during Volume 48. She hopes that her experience as a writer with The Medium will help her contribute to society's efforts to provide authentic and factual journalistic media to educate her readers. She hopes to take her interest in ongoing research within the scientific field and explore ways to share it with others through this platform. In her spare time, she paints natural landscapes inspired by her travels and enjoy a few live concerts throughout the year. You can connect with her on Linkedin.