U of T Campus Safety provides safety tips for students living on campus

Acting Assistant Director of St. George explains the importance of campus safety during the holidays
With the recent spike of Covid-19 cases, students and staff are encouraged to implement precautionary measures during these uncertain times. U of T Campus Safety provides special constable services for students who are seeking support during challenging circumstances.
One of the many ways U of T Campus Safety is guiding students through the winter semester includes providing 12 tips for students to stay safe within the community and with family and friends.
Ryan Dow, the Acting Assistant Director of Campus Safety at U of T's St. George Campus, explains his role in a brief interview with The Medium. According to Dow, his role is to, "Oversee Uniformed Special Constable Services, Security Guards and other operational needs as required."
Part of Dow's role is also to ensure virtual safety in addition to overseeing certain services. Dow goes into detail about the concerning trend of fraud from cyber scams currently happening within the university.
"Speaking specifically for the St. George campus, since the beginning of the pandemic, we have not seen any extremely concerning trends with regards to physical safety on campus," says Dow.
"Over the past 6 months, we have seen an increase of students being targeted by fraudsters. Campus Safety and the university have taken multiple steps to mitigate the fraud risks to our community. Recently, a Fraud Prevention Working Group was established to bring education and awareness initiatives across the three campuses."
As such, U of T Campus Safety posted on their Twitter a few tips to ensure students living on campus stay cautious during the holidays.
Of the 12 tips, the page advises students to avoid driving impaired and provides instructions on what to do when witnessing a crime. The organization strongly advises students that it is always important to remember what happened as soon as the incident occurs.
On December 9, U of T News released an article on the increment of cyber scams at the U of T campus, many of which are phishing attempts on students. Phishing is a cyber-attack that reveals private information to scammers.
As stated in the article, "there's an estimate that one in 10 people will fall victim to the ruses." As individuals are easily capable of disguising an email in an attempt to encourage students to access dangerous links, the university warns the community of such malicious altercations.
This brings up the sixth day of safety, and the sixth tip, where U of T Campus Safety posted Fraud Prevention Tips. Using the P.A.U.S.E method, where you should protect your personal information, ask questions about the caller, identify unusual calls, be suspicious of calls where they are pressuring you to do something, and exercise caution when sent links and attachments.
The third tip of safety focused on warning students to not drink and drive. As stated in U of T Campus Safety's Twitter page, Canadian statistics have shown an increase in cannabis use across Canada. This poses a greater risk for yourself and others driving if you are under the influence.
Many people believe cannabis does not have any effect on their cognitive recognition. However, studies shared on the MADD Canada website have shown that cannabis causes symptoms of reduced attention span and concentration. Similarly, with alcohol, it is important to be responsible and mindful before you get behind the wheel. It is also important to find an alternative way to acquire transportation if you are incapable of driving.
Finally, Dow shares the importance of safety on campus and how students can prevent incidents from happening. "Students with more knowledge about campus safety can enjoy a bit more peace of mind while on campus and more confidence if they are ever presented with an unfortunate safety issue."
With this information, it is vital for students to have tools provided by their university to lead safe and healthy experiences.
To view more safety tools, resources and tips, students can visit, www.campussafety.utoronto.ca, or download the U of T Safety App.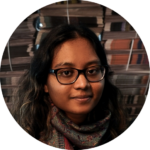 Staff Writer (Volume 49); Associate News Editor (Volume 48) — Razia Saleh is currently completing a Biology degree at UTM. She has been involved with The Medium since 2020 as a contributor and continued to write for The Medium as an Associate News Editor during Volume 48. She hopes that her experience as a writer with The Medium will help her contribute to society's efforts to provide authentic and factual journalistic media to educate her readers. She hopes to take her interest in ongoing research within the scientific field and explore ways to share it with others through this platform. In her spare time, she paints natural landscapes inspired by her travels and enjoy a few live concerts throughout the year. You can connect with her on Linkedin.