The Student Services Hub opens in late 2023, but what is it?

Acting as a new access point for students with questions or concerns, the Student Services Hub will unify UTM's student resources under a single roof, providing ease of access to support systems for student success.
Starting in late 2023, Student Affairs and Services (SAS) will be opening the brand-new Student Services Hub on the first floor of the William G. Davis building. The Student Services Hub is designed to solve many of the complex problems that the University of Toronto Mississauga (UTM) students may encounter.

The Medium conducted an email interview with UTM's Dean of Student Affairs and Assistant Principal, Student Services, Mark Overton, who was able to provide behind-the-scenes details of the Hub's development, along with insights into the resources UTM students can expect to receive through the Hub. Dean Overton notes that the Career Centre, the International Education Centre, the Centre for Student Engagement, Accessibility Services, and the Health & Counselling Centre's health promotion team will all relocate to the Hub in the Davis building. The congregation of these departments in one location allows them to "expand their services and also work more collaboratively than before."
Additionally, Dean Overton notes various areas in which the services of the Hub's departments will be expanding. The expansion of services will include an increase in the number of departmental staff, events, and various support programs.

Improved collaboration between support departments increases effectiveness in helping students resolve complex issues that involve multiple services on campus. Dean Overton provides an example of how multiple departments in the Hub could work together to navigate these complex issues, stating: "Imagine an international student being pressured by family to study an academic area that's not of interest. They may need emotional support around conflict with their family, and international advising if a longer period of enrolment impacts their study permit, on top of future course planning and staying well through the stress this might naturally cause. Hub staff can help them think through potential impacts and their order of action, connecting them with campus experts in the Hub and beyond."

Other organizations on campus like the Office of the Registrar and the Robert Gillespie Academic Skills Centre (RGASC) are already designed to help solve a diverse slew of complex problems which students may encounter in the areas of enrolment and academic performance. The Office of the Registrar and the RGASC are each composed of an assembly of various student services. With these other services in mind, Dean Overton describes the novel congregation of Student Affairs and Services in the form of the Student Services Hub as a process that is "long-overdue."

According to the Student Services Hub website, some of the areas in which UTM students will be able to make use of the Hub are as follows: finding student housing both on and off-campus, seeking disability accommodations and resources, discovering international exchanges and learning abroad opportunities, gathering information concerning student groups and co-curricular activities, exploring various opportunities for career and professional development, and resolving international student issues such as immigration concerns.

These are just a few of the services which will be made available by the fall of 2023. Services will be available in "a range of open, casual, and confidential spaces […] with well-trained students peers and professional staff."

More details concerning what to expect, and how students can make use of the Hub, will be revealed following the Student Services Hub's official opening later this year. For now, students can expect the Hub to be an intuitive, safe space, where they will be able to conveniently take advantage of a multitude of newly collaborating services—all working together under one roof, to serve the specific needs of the UTM student population.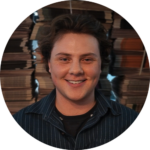 Copy Editor (Volume 49) — River is completing a specialist degree in Political Science with special interests in social justice and law. He is currently working as a copy editor at The Medium. In his spare time, River can usually be found noodling on his guitar, obsessively replaying "Red Dead Redemption 2," dipping into local thrift stores, and flipping through worn paperback fiction instead of doing his course readings.