The Mental Mastery of the Maple Leafs

Exploring how the Toronto Maple Leafs approach sports psychology and mental health.
Sports psychology is a growing area of interest for the Toronto Maple Leafs. The field of study deals with the effects sports can have on the psychological process. A good understanding of sports psychology and how athletes should approach mental health is an important part of not only team success, but individual health and well-being. In a market such as Toronto—where hockey players are put "under a microscope," the pressure is unlike anywhere else, and the year always seems to end in playoff disaster and heartbreak—the mental health of the players is put to the test and consequently, must be paramount to their success.
In a 2020 interview on the Spittin' Chiclets podcast, Maple Leafs superstar Auston Matthews cites how the introduction of team sports psychologists has helped not only the Leafs, but other NHL players such as fellow superstar Nathan MacKinnon, who reportedly benefited significantly from the help a sports psychologist gave him.
In addition to a sports psychologist, the Leafs hired a new peak performance coach in 2021 with the sole purpose of helping to improve the Leafs' mental game. Following a disastrous playoff performance the year prior, the Leafs hired motivational speaker and life coach Greg Harden to help the players focus and keep their minds clear of all the noise that comes from playing in Toronto.
John Tavares, who suffered a traumatic head injury the year prior to the new hire, credited Harden with helping him recover and stay in the right frame of mind. Harden has tremendous expertise and experience working with several other teams and even sports during his career, and has been a source of motivation and insight for the athletes he's worked with.
One of Harden's favorite phrases is "control the controllables," which he uses to convey the importance of compartmentalizing, doing your best at what you are intended to do, and not worrying about things you have no control over.
Mental health and its impact on performance aren't limited to what happens during games or practices. There are many times where life outside of sports affects players. This past year, Maple Leafs star winger Mitch Marner was the unfortunate victim of a carjacking, where he was held at gunpoint and robbed of his luxury SUV.
Marner issued a social media statement about this traumatic experience, thanking his friends, family, and fans for their support. Two months later, Marner described how "the experience would come back to him in the weeks that followed when he stepped back behind the wheel," displaying the long lasting effects the event had on him. However, the experience showed Marner the importance of mental health and having a support system, and he later held an event through his charity organization, Marner Assist, to spread awareness of mental health and wellness.
Mental health is extremely important for events both on and off the ice. In today's sports world, the mental aspect of the game is just as important as the physical aspect, and athletes who leverage resources such as sports psychologists and peak performance coaches are bound to foster resilience, improved well-being, and overall success.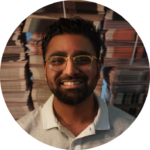 Locked on Leafs Columnist (Volume 48 & 49) — Omar is in his fourth year at UTM, working towards completing a major in CCIT and double minors in Political Science and Anthropology. Omar loves to keep up with various sports teams, his favourite being the Toronto Maple Leafs. When he isn't stressing over exams or the Leafs you can find him watching movies, looking at shoes he can only hope to afford, and trying his best to avoid parking tickets on campus.