The Knotty Corner: Sexual health and wellness made easy
Universities are a breeding ground (no pun intended) for sexual exploration and development. Most of us here at the University of Toronto Mississauga (UTM) are young adults who, with a newfound freedom from the prying eyes of parents and guardians, are experiencing unprecedented expanses of agency. Students may choose to realize their own bodily sovereignty via sexual expression and experimentation. After all, intimacy is a lot more enjoyable when your mom isn't watching Bridgerton just a few rooms over.
Still, getting into the swing of things when it comes to intimacy and sexual health can be a real learning curve… and one with some high stakes. Luckily, UTM students have a slew of affordable sexual health resources available to them directly through the university, so long as they know where to look.
But look no further! For I have done the research for you!
A great first stop for any sexual concerns you may have is the Health & Counselling Centre, which can be found in the William G. Davis Building, right around the corner from UTM's Bookstore. Call 905-828-5255 to schedule an appointment with one of UTM's very own medical professionals. The Health & Counselling Centre offers sexual health resources, including birth control and pregnancy testing, along with education and care for those who have contracted sexually transmitted infections. The centre is also a great place to pick up some free condoms! Because the only thing better than sexual healthcare is free sexual healthcare.
UTM students should also feel free to make use of resources available at the St. George campus.
The Student Life Health and Wellness website details a variety of valuable services that they offer. Birth control counselling is available to students who are looking to learn about which kinds of birth control may be best suited to them. The insertion of "non-emergency" intrauterine devices (IUDs) is also an available service, along with the provision of emergency contraception if needed, in the form of Emergency Contraceptive Pills (ECPs) and the insertion of emergency IUDs, though it should be noted that the "same-day IUD insertion program is currently on pause due to COVID-19." Pregnancy support is also available through physicians at the Health and Wellness Centre along with the Family Care Office, both at the St. George campus.
Remember, if you ever find yourself in an acute health situation of any sort, you ought to seek immediate medical attention. UTM's Health and Counselling Centre provides same-day care for patients who are in crisis, and they can help you navigate the next steps in your medical journey.
If you ever suffer from any instance of sexual assault or sexual violence, contact the Sexual Violence Prevention & Support Centre, which "provides confidential, non-judgmental" services and support for victims of sexual violence, on an urgent basis for students in acute need of help.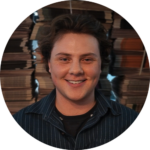 Copy Editor (Volume 49) — River is completing a specialist degree in Political Science with special interests in social justice and law. He is currently working as a copy editor at The Medium. In his spare time, River can usually be found noodling on his guitar, obsessively replaying "Red Dead Redemption 2," dipping into local thrift stores, and flipping through worn paperback fiction instead of doing his course readings.