The four-day work week and what this will mean for Ontario

Liberal Party of Ontario to launch a pilot project for Canadian schools and workplaces in June 2022.
Earlier this month, Ontario's Liberal Party announced that it will launch a pilot project to exhibit the benefits of a four-day work week in June 2022. Some Canadian companies, like Juno College of Technology, have already announced they will be testing this out or have already implemented it.
The four-day work week has always been a controversial topic in terms of whether it will actually be successful for the efficiency of students and workers. Due to the Covid-19 pandemic, work-life has changed for many prompting companies, and the municipal and federal governments, to take this idea into consideration.
Rather than eight hours of work a day for five days, the four-day workweek will consist of a ten-hour workday for four days. In the upcoming months, Ontario's municipal election will be held, and Ontario Liberal party has plans to implement this idea within the province.
Countries like New Zealand, Spain, Scotland, and Iceland have taken on the pilot project and significant results were shown. "The trials led unions to renegotiate working patterns, and now 86 per cent of Iceland's workforce have either moved to shorter hours for the same pay, or will gain the right to," stated BBC News.
An Angus Reid poll published in 2020 suggested that "more than half (53 per cent) of those polled said that a 30-hour workweek, or a four-day work week, would be a good idea—up from 47 per cent in 2018."
In addition, Zorra Township, located just east of London, Ontario, has been testing the four-day workweek for eight months and employers are seeing positive results. The length of the program was from September to December 2020, and the program is now being extended. Don MacLeod, Zorra's chief administrative officer, told Global News that, so far, employers have had no complaints about this new system and that it has given them more opportunities to spend time with friends and family.
In addition to this example, Ontario company The Leadership Agency's CEO and founder Jamie Savage implemented the four-day workweek in October 2021, and told CTV News in an interview that the impact of the four-day workweek was significant to her employees' wellbeing.
Prime Minister Justin Trudeau also raises questions on this matter. "I think there are a lot of people thinking creatively about what the post-Covid world could look like," he says. "And I look forward to hearing a wide range of suggestions. But right now, we're very much focused on getting through this particular crisis."
Furthermore, the Covid-19 pandemic has resulted in many changes to the Ontario School District, and Nicole Albisu, superintendent for the Ontario school district, wants to take this opportunity to see whether this will positively impact her student body.
"Teachers need time to collaborate as well as time for professional development around serious topics," Albisu said to Idaho News. Albisu continued to say that "roughly 80 per cent of parents agreed with the fifth day being asynchronous." Parents are seeing this as a positive step to their child's success in their academics.
Though the four-day work week may seem beneficial to students and workers, feedback from Ontarians is critical if this change is to happen in the next year.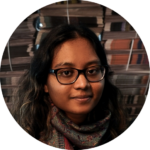 Staff Writer (Volume 49); Associate News Editor (Volume 48) — Razia Saleh is currently completing a Biology degree at UTM. She has been involved with The Medium since 2020 as a contributor and continued to write for The Medium as an Associate News Editor during Volume 48. She hopes that her experience as a writer with The Medium will help her contribute to society's efforts to provide authentic and factual journalistic media to educate her readers. She hopes to take her interest in ongoing research within the scientific field and explore ways to share it with others through this platform. In her spare time, she paints natural landscapes inspired by her travels and enjoy a few live concerts throughout the year. You can connect with her on Linkedin.