Social media burnout is more common than you think

What it is, how to spot it, and ways to prevent it.
Working with social media is often seen as glamourous, easy, and nothing more than just making fun TikTok videos or posting on Instagram. But this is not the truth. The reality of blending your personal and work life on social media is that you are more susceptible to social media burnout. It can be frustrating when people oversimplify the role and tasks of social media management. The term "burnout" can be used loosely, but because of its broad definition, many people apply the word to themselves—not just social media managers.
Dr. Michaela Dunbar, Clinical Psychologist and founder of @myeasytherapy on Instagram, defines social media burnout as a "form of online fatigue that can happen when you spend too much time on social networks." According to Dr. Dunbar, feeling like you're easily irritated, issues with motivation, being physically drained, having difficulty concentrating, and/or neglecting your own needs are signs of burnout to be on the lookout for.
When we are online so often, creating content and engaging with others (and the endless scrolling) seems almost natural. After all, it is a part of the reality that social media managers face daily. With so many different platforms, maintaining an active online presence is challenging for social media teams, and especially draining for just one person.
Despite these challenges, social media itself isn't the big bad enemy we seem to think it is. Social media allows us to connect with family, friends, customers, and like-minded individuals from the comfort of our phones and tablets. The number of small business start-ups that have gone viral and turned into blooming companies with the help of TikTok and Instagram Reels showcase the good that social media can do. Social media is not inherently harmful, but using it too much can have negative consequences.
That's not to say social media is all good either. Like any tool, social media can be used with bad intentions. To be frank, too much of anything is bad, and yes, the same applies to social media. When you start to feel overwhelmed by having to maintain a social media presence, it's probably a good idea to step back and re-evaluate how you spend your time online. If you're experiencing social media burnout, you're not alone. It is not too late to start implementing steps to help avoid social media fatigue. To combat these challenges, try taking breaks from your screen, setting healthy boundaries for yourself, and moulding your social media presence to fit your schedule, rather than moulding your schedule to fit social media.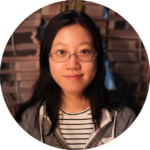 Staff Writer (Volume 49) — Hannah is a third-year student double majoring in Communications, Culture, Information and Technology and Professional Writing and Communications. In her spare time, Hannah can be found running her sticker shop The Aesthetics Studio and listening to true crime podcasts while drawing. Hannah's previous publications include UTM's Professional Writing and Communication official journal of creative non-fiction Mindwaves Vol. 15 and research in Compass Vol. 9. Hannah was also an associate editor for Compass Vol. 9. Find Hannah on Instagram and LinkedIn.