The Toronto Maple Leafs defeated the Tampa Bay Lightning in six games throughout a heart-pounding and electrifying playoff series. They shattered the chains of their 19-year playoff-losing curse, re-igniting their fanbase, and cleaning their slate—only to be destroyed by the Florida Panthers in the second round, undoing any redemption they may have achieved. The Leafs lost to the Panthers in five games, almost getting swept in the process (losing 4 straight games to get eliminated). The defeat has given the Leafs fanbase and the franchise itself much to process and learn from. What puzzles people the most is the night-and-day difference in how the team performed in each of the two series.
The Leafs played tough against the Lightning: they came back from multiple scoring deficits, maintained strong offence & solid defence, and were, in the end, successful. In the following series against the Panthers, the Leafs severely lacked toughness, were unable to recover when down, were low scoring, had poor defensive performance, and—in the end—lost by a significant margin.
That series against the Panthers caused a seismic shift in Leaf-land. After lots of speculation, the organization decided to part ways with General Manager and world-renowned hockey mind, Kyle Dubas. President of Hockey Operations Brendan Shanahan was then tasked with finding a new GM and landed on former Calgary Flames GM Brad Treliving. Leaf fans hope Treliving can bring new perspectives, new personnel, and a new winning attitude to a team that is desperate for a fresh start.
Treliving's first steps as the Leafs' GM were to add Tyler Bertuzzi, Max Domi, John Klingberg, and Ryan Reaves to the team. Each of these new additions is sure to add more offensive firepower, grit, and toughness to the lineup. Bertuzzi and Domi are perhaps the best players of the new additions, and it will be interesting to see how they fit in with the rest of the team's star players: Auston Matthews, Mitch Marner, John Tavares, and William Nylander.
While these new additions are important, Treliving's top priority is the soon-to-be-expired contracts of superstars Auston Matthews and William Nylander. So far, Treliving was able to sign Matthews to a four-year, $53 million extension. No progress has been made so far on Nylander's contract, but the Swedish superstar explained in a recent interview that he doesn't want to play anywhere else; Toronto is his second home, and he is in no rush to sign a new contract.
Additionally, Treliving also signed Head Coach Sheldon Keefe to a two-year extension, further cementing his commitment to the team. This move is an interesting one, as most new GMs fire the old Head Coach and replace them with someone who they are more familiar with. One reason Keefe was given an extension is that he has the best winning percentage of any Toronto Maple Leafs Head Coach in history. This is a remarkable feat for a franchise whose history spans over a century.
Equipped with the confidence of their new General Manager, the players and coaches of the Toronto Maple Leafs look to the upcoming season as a new beginning: the most important of their career thus far. As the season approaches, expectations, and anticipation—as they are every year—are at an all-time high.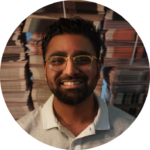 Locked on Leafs Columnist (Volume 48 & 49) — Omar is in his fourth year at UTM, working towards completing a major in CCIT and double minors in Political Science and Anthropology. Omar loves to keep up with various sports teams, his favourite being the Toronto Maple Leafs. When he isn't stressing over exams or the Leafs you can find him watching movies, looking at shoes he can only hope to afford, and trying his best to avoid parking tickets on campus.