Forced internal displacement and high insecurity on the rise in Sudan
One year after Sudan's transitional government signed the Juba Agreement for Peace (JBA), humanitarian needs have rapidly grown across the country. With an ongoing economic crisis, Sudan faces challenges of internal displacement, localized violence, disease outbreaks, and high inflation. Currently, there are over three million internally displaced people in the country and 1.16 million refugees.
A report issued in December 2021 by the United Nations Office for the Coordination of Humanitarian Affairs (OCHA) reveals that by 2022, an estimated 14.3 million people will have sought humanitarian assistance—30 per cent of Sudan's current population. Of this total, 3.6 million are women and 4.6 million are girls.
The same report also outlines five different categories that measure the severity of needs in Sudan—minimal, stress, severe, extreme, and catastrophic. An estimated 6.2 million people are in severe need, another 6.2 million are in extreme need, and 1.9 million are in catastrophic need.
Like many other humanitarian crises, the Covid-19 pandemic exacerbated the needs of Sudanese people, resulting in mass job loss and placing significant strain on the healthcare system.
Sudan's crisis is mainly influenced by poor government guidance and economic stress. After signing the JBA in October 2020, the country is expected to achieve sustainable peace and an increase in inclusivity across the political stream. Despite progress in certain areas, inflation and displacement have quickly become major challenges for Sudan.
A few months after singing, Sudan saw over 100,000 people displaced in January 2021. Inflation also peaked at 423 per cent later in July, and gas prices grew by almost 5,000 per cent. Shortly after, 300,000 people were affected by flooding.
In addition to natural hazards, disease outbreaks have impacted Sudan's health care system, placing a huge burden on finance and management. According to OCHA, health needs are likely to remain high in 2022 due to minimal access to safe drinking water and sanitation, as well as low vaccine accessibility rates.
Many global organizations and activists are taking to social media to call upon governments and councils to take action against the crisis and to dig 'deeper.' According to Refugees International on Twitter, displaced communities living in South Sudan continue to be targets for ethnic violence.
American actor, filmmaker, and activist George Clooney has even demanded for action against multinationals to address the crisis in South Sudan. Calling on the United States and European Union, Clooney has released a 64-page report accusing multinational corporations of being 'war profiteers' while exposing an urgent need for the country.
In a report published in January 2022, Refugees International recommends United Nations Security Council members to not only renew the United Nations Mission in South Sudan (UNMISS) mandate, but also increase resources and political support for Sudan.
UNMISS members should also maintain a 'preventative and rapid reaction presence' and continue to update risk assessments and contingency plans for Protection of Civilian sites. These sites house tens of thousands of displaced individuals living under UNMISS protection.
Finally, donor countries must also fully fund the Humanitarian Response Plan for South Sudan in 2022 to address high levels of food insecurity and flooding.
Ways to contribute and help Sudan include donating to United Nations Children's Fund, better known as UNICEF Canada, joining Facebook campaigns, signing petitions, and raising awareness.
'Food & Medicine for Sudan' is a Facebook fundraiser that has raised over $500,000 for Sudanese people with the goal of providing food, water, and medical care. The page shared their progress in 2019 to show donors how their dollars were distributed.
Other dependable and secure places to donate include Islamic Relief Canada, the Sudan Relief Fund, and United Nations World Food Programme.
However, donating is not the only way to help the people of Sudan. Spreading awareness and advocating for Sudan can help to educate others about the topic and prevent misinformation. The threat to Sudan's people is not conjectural—it is real and urgent. Meaningful impact can be established by working with one another to save Sudan's people and its struggling economy.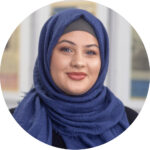 News Editor (Volume 48) | news@themedium.ca —
Going into her third year, May is currently completing a double major in Sociology and Criminology. Before becoming News Editor, May contributed The Medium for two years as a Staff Writer and Associate Features Editor. One of her biggest goals is to launch a nonprofit organization that mediates humanitarian crises around the globe and that supports children living in third-world countries. When she is not writing or studying, May spends her time working with canine coaches to provide supervised fun to four-legged furry friends at Dogtopia Applewood.