Entrepreneurship: What does it take to start a small business?

A look into today's entrepreneurship ecosystem.
Entrepreneurship has risen in popularity with advances in new technologies and the ability to shop on social media, but what does the entrepreneurship ecosystem look like today? I had the opportunity to attend the Elevate Festival, a Canadian non-profit that brings together innovation, industry leaders, emerging technologies, and entrepreneurship. In late September, I went to the festival in Toronto to represent my business, The Aesthetics Studio. One thing that really struck me from this experience was how many entrepreneurial startup centres are just here—and how so many of them favour technology startups.
At the Elevate Festival, I talked to numerous founders—some, on their first venture, others are serial entrepreneurs—and one thing I realized that everyone had in common was hope: hope that they'll find the right business mentor, hope they'll succeed, hope they'll scale up and make millions. But the other side of hope is delusion. According to
Startup Canada's 2021 consensus, only 11 per cent of businesses have been in business for more than 10 years. This means a lot of startups aren't sustainable. And yet, our society is encouraging more people to pursue startups full time. A lot of entrepreneurship programs actually require you to work on your venture full time to receive investments. It is estimated that 90 per cent of startups fail, though some people contest this statistic.
I don't think I realized when I started my business just how many different types of entrepreneurships are out there. Startups, favoured by many entrepreneurial hubs and centres, are focused on scaling up. Small businesses, on the other hand, are primarily focused on creating a constant revenue stream and steady growth. The entrepreneurship world loves startups: their fast-paced growth, admirable success, and potential scalability makes for highly appealing investments. Shows like Shark Tank and Dragon's Den highlight how popular startups are. Then there are freelancers, who also need to possess entrepreneurship qualities to succeed. Personally, I'd argue that a freelance writer is as much of an entrepreneur as someone who sells handmade dog bandanas.
When I first started my small business, I didn't have investors, external funding, or even a business plan. I just wanted to create stickers from drawings I made and start an Etsy store. Looking back, I probably should've done more research. But for me, I wasn't intending on building something to immediately scale up. I just wanted to make some side money. Do I want to scale up? Absolutely, but because I am not working on a technology startup, it's difficult for me to receive funding or investments because my small business isn't revolutionary or groundbreaking. It makes sense that investors want to invest in something that has the potential for a big payout—and that is usually a tech-based startups.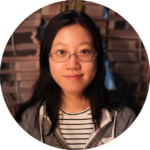 Staff Writer (Volume 49) — Hannah is a third-year student double majoring in Communications, Culture, Information and Technology and Professional Writing and Communications. In her spare time, Hannah can be found running her sticker shop The Aesthetics Studio and listening to true crime podcasts while drawing. Hannah's previous publications include UTM's Professional Writing and Communication official journal of creative non-fiction Mindwaves Vol. 15 and research in Compass Vol. 9. Hannah was also an associate editor for Compass Vol. 9. Find Hannah on Instagram and LinkedIn.