Economics professor under heat for concerning teaching methods

Recent petition circulates the internet after students express their dissatisfaction with U of T Professor Lee Bailey.
Recently, Professor Lee Bailey of the University of Toronto Mississauga (UTM) has been facing backlash from students expressing concerns about his teaching style. As a result, students are calling on UTM's Economics department and executive committee to investigate this issue in greater detail.
Bailey has been employed at U of T's Mississauga and St. George campuses since 1997, when UTM was still known as Erindale College. Since then, he has taught nearly 200 courses and has been recognized on the U of T website for his love for teaching.
However, some students have indicated the opposite by voicing their concerns on multiple platforms such as Reddit, Rate My Professors, and various social media platforms.
According to some individuals, Bailey demonstrates a "low level of commitment" within his courses and sets "unrealistic expectations" for his students.
The aforementioned concerns include the following: outdated course content being assigned to students, a course structure that does not accommodate students with disabilities and learning disadvantages, eliminating the use of Zoom chats during lecture, preventing students to ask questions, inability to contact Bailey or course teaching assistants and more. The concerns are centered around Bailey's teaching in ECO200Y5 (Microeconomic Theory).
Currently, a petition on Change.org is circulating on the internet where students are demanding for an investigation to be conducted. As of Sunday, November 21, the petition has more than 240 signatures with a goal of 500.
Creator of the petition, Satoshi Nakamoto, writes a call to action directed at UTM within the description regarding Bailey's lack of ability to deliver reliable teaching methods.
"We students are calling on UTM's department of Economics to undergo an investigation into the course content and teaching by Professor Bailey. We wish for this to be a transparent process such that all students are aware of the metrics that Professor Bailey is being judged against and have anonymous input [and] course evaluations from students."
In a brief interview via email, Nakamoto states, "This petition did not call for the firing of a professor, nor call for him to step down, but for UTM to make an example of how they will respect and adhere to the voices of their students in a fully transparent manner."
Nakamoto continues, "if the university decides to ignore and tuck-this-away so to speak, then there is no doubt that UTM's 'vested interest' in its students is a charade."
Many from the university's Mississauga and St. George campuses have revealed they endured stress, trauma, and frustration after being enrolled in Bailey's classes.
Additionally, Bailey currently holds a 3.1 out of five rating on RateMyProfessors.com, a site that enables students to share reviews and insight on professors across Canada and the U.S.
One anonymous review posted late September of this year states, "avoid if you are triggered by verbal abuse, belittling or aggression." However, not all reviews are negative. Another review posted early-May states, "I took the course and, honestly, it wasn't as bad for me."
In another email interview with The Medium, a second-year student, who chose to remain anonymous, shared their experience. Completing a specialist in Economics, the student writes, "I've had to bring more attention away from other courses just to keep up with what he's saying, let alone try to perform well. The problem is that I have no other choice but to stick with Bailey. He's the only one who teaches this class for some reason."
Meanwhile, another anonymous source who is specializing in Management also shares their insight. "I hope the situation works out for the students. I want the university to be open about how they're going to address this. It's very clear to me that it has reached a breaking point with him after so many years and so I'm glad some have stepped up," states the third-year student.
While many students are continuing to face challenges amid a year-long pandemic, it is up to faculty and staff to provide optimal support and guidance. Students at U of T are demanding action to be taken to address Bailey's failure to appropriately accommodate individuals and the challenges he has imposed thus far.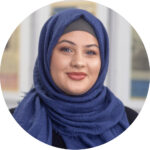 News Editor (Volume 48) | news@themedium.ca —
Going into her third year, May is currently completing a double major in Sociology and Criminology. Before becoming News Editor, May contributed The Medium for two years as a Staff Writer and Associate Features Editor. One of her biggest goals is to launch a nonprofit organization that mediates humanitarian crises around the globe and that supports children living in third-world countries. When she is not writing or studying, May spends her time working with canine coaches to provide supervised fun to four-legged furry friends at Dogtopia Applewood.