Controversial protests are not a movement, they are a moment

Performative protests that target van Gogh's will not solve climate change.
On November 4, 2022, three members of the Ultima Generazione (Last Generation), a climate protest group from Italy, hurled pea soup at van Gogh's "The Sower," then glued their palms to the wall. The painting, protected by glass, was not damaged. The protest was the most recent of a slew of attacks led by international climate activists like Just Stop Oil, who approach their protests in a manner similar to Ultima Generazione.
After the incident, my Twitter feed was flooded with memes and news briefs on the incidents. I debated the absurdity of the question asked by Just Stop Oil activist and university student Phoebe Plummer: "What is worth more, art or life?" Plummer partook in another attack on October 18, throwing two cans of Heinz tomato soup at van Gogh's "Sunflowers" in the National Gallery in London, and gluing her hand to the wall adjacent to the painting.
The "soup-and-superglue movement" has many flaws, one of which is that it's an awkward form of protest—particularly when the protestor tries to super glue his bald head to Vermeer's "Girl with a Pearl Earring." When we see these acts of vandalism on the news, we discuss the painting chosen, the age of the protestors, and wonder if there were damages. At least that's how I reacted the first few times. After the fourth attack, I inquired further, but I couldn't rationalize the link between art and climate change, so I brushed off the protests as a few angry, maleficent teens trying to make it onto my Twitter news feed.
Is this how we measure the success of a protest? We can measure popularity by the number of clicks, follows, or likes a person or organization receives, but does the same metric indicate a successful protest? While controversial protests often gain the most attention, they seldom change policies or overturn laws.
The organizations that are behind these protests also plan less controversial protests, but this is the first time they are making national news. This makes it seem like the only way to make a difference is to throw soft foods, vandalize van Goghs, or glue your receding hair line to a wall. But, doing so doesn't make a difference, it just makes them different. They become news-worthy protests because they're provocative and controversial, not because they are effective.
As part of the September 2019 global climate strikes, my friends gathered at Queen's Park to demand action for climate change. The "global alarm" sounded across 185 countries, demanding to cut emissions and stabilize the climate. After 1,500 Amazon employees walked-out, CEO Jeff Bezos pledged to reduce emissions and the usage of water by at least 50 and 80 per cent, respectively. Across the ocean, in Germany, protestors successfully compelled their government to pass a 54-billion-euro plan to reduce carbon emissions. Over 1,000 local governments across 19 countries pledged to take action to decrease emissions. The climate strikes worked; they weren't controversial or absurd, they were simply effective.
Both Ultima Generazione and Just Stop Oil are funded by the Climate Emergency Fund—a platform where benefactors can provide safe, legal donations to support the protestors. The contributions help to fund recruitment, training, education, and capacity building needed for these disruptive, nonviolent protests. They also fund movements like climate change rallies, online petitions, and global social media movements.
One of the co-founders of the Climate Emergency Fund is the philanthropist Aileen Getty, whose grandfather was the American industrialist J. Paul Getty, whose trust and personal collection founded the J. Paul Getty Museum, as well as its adjacent art research institutes in Los Angeles. He was also the founder of the Getty Oil Company. The call is coming from inside the house. We're being forced to think about climate change, but just like everything else we come across on the internet, it's a momentary thought, soon overshadowed by other, more controversial news. Afterall, this is the premise of news media: the next big break, delivered an instant after the previous.
These radical, absurd acts of vandalism are a moment, not a movement.
Climate change is the most pressing issue facing humanity. It's terrifying, but there's also a slew of other, equally overwhelming issues that test us on the daily. The climate change alarm is ringing, and we are hitting snooze. Unfortunately, it will probably take something that affects our day-to-day routines for us to start talking about climate change. Performative protests are unlikely to push us to look climate change in the face. Getting angry about climate change is easy, but making a difference is hard.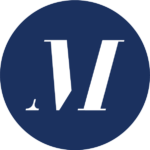 Editor-in-Chief (Volume 48 & 49) | editor@themedium.ca — Liz is completing a double major in Chemistry and Art History. She previously served as Features Editor for Volume 47, and Editor-in-Chief for Volume 48. Liz is extremely excited to have spent her time as an undergrad at The Medium, and can't wait to inspire others and be inspired in her final year at UTM. When she's not studying, working, writing, or editing countless articles, you can find her singing Motown hits at her piano, going on long walks by the lake, or listening to music. You can connect with Liz on her website, Instagram, or LinkedIn.