Angela Lansbury's legacy in Murder, She Wrote

The actress' beloved role in the cherished mystery series has reshaped female cinema and captured fans worldwide.
British-Irish-American actress Angela Lansbury, known for her starring role as Jessica Fletcher in the 12 season crime-mystery TV series Murder, She Wrote, passed away on October 11, 2022, days before her 97th birthday. Her legacy lives on in the beloved show that sets a new precedent for female detectives and continues to influence crime-solving dramas.
Lansbury's admirable career in acting—both on stage and screen—earned her 18 Emmy nominations, 6 Tony awards, and an Oscar. She was also well-known for her performance as Mrs. Potts in the 1991 Disney classic, Beauty and the Beast. As the classy but attentive Jessica Fletcher, Lansbury pioneered a new era of fashion for female detectives in film and television. In an interview with The Guardian, Lisa Dresner, an author and associate English professor at Hofstra University in New York, "believes that Jessica Fletcher gave permission for other shows to cast women in traditionally male roles."
Dresner further stated that through the portrayal of educated and skillful women with wardrobes that do not draw attention to their bodies, viewers can "broaden" their "possibilities for identification." In a 1992 interview with the Los Angeles Times, Eilish Zebrasky, the costume designer for Murder, She Wrote, emphasized that "less is best" when speaking of Jessica Fletcher's detective couture. According to the article, Zebrasky's designer expertise catered to Lansbury's age while representing trends that strayed from "a lot of ruffles, busy prints, heavy jewelry and muddy colors"—styles that are most known to define older women. Since Jessica Fletcher is not a detective who wears glamourous clothing, many audiences have found her to be a relatable character. And as an added bonus, her style helps disguise her during crime-solving quests.
Elegant and unapologetic, Lansbury is the definition of a woman who has aged gracefully. In a 2012 interview with The Gentlewoman, Lansbury said, "[My influence is] only by dint of being a certain age and having the bearing of a younger person. I don't do it consciously or for effect. I just act the way I feel, and I don't feel physically old." Even at the age of 96, Lansbury wholeheartedly accepted new acting roles. A few months before her passing, Lansbury was featured in Rian Johnson's 2022 crime film, Glass Onion: A Knives Out Mystery.
In a statement to her millions of fans after the television series Murder, She Wrote ended in 1996, Lansbury's farewell tribute read, "My dearest wish is that those who enjoyed Jessica's adventures will remember her as I do: an active, mature woman, possessed of courage, independence, and wit, broad-minded and young at heart, a champion of the wrongfully accused." Lansbury will be forever remembered as a figure of empowerment for women in film. Her long-time career has created hope for older women in the industry, showing that age should not limit one's successes in Hollywood.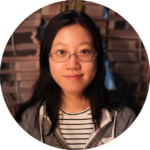 Staff Writer (Volume 49) — Hannah is a third-year student double majoring in Communications, Culture, Information and Technology and Professional Writing and Communications. In her spare time, Hannah can be found running her sticker shop The Aesthetics Studio and listening to true crime podcasts while drawing. Hannah's previous publications include UTM's Professional Writing and Communication official journal of creative non-fiction Mindwaves Vol. 15 and research in Compass Vol. 9. Hannah was also an associate editor for Compass Vol. 9. Find Hannah on Instagram and LinkedIn.