10 things I'll be doing to nail my exams

This exam season, I'm protecting my mental health at all costs.
As we near the end of the semester, I'm left feeling utterly stressed, exhausted, and overwhelmed; I'm simply ready to be done with university courses. And if there's anything the 2020s have taught me so far, it's that mental health should be a priority. After all, without sound minds, we're bound to get distracted and fail.
But one thing is for sure: studying kills my mental health. Frankly, it's the source of all my anxiety. From biting my nails off to full-blown breakdowns, universities' overwhelming expectations have been found guilty of depleting students' mental health.
As research has found, safeguarding one's mental health is predictive of positive academic achievement. As a result, to ensure that I not only maintain my sanity, but also nail my upcoming assignments and exams, I shall do anything but study. That's how I'll succeed.
Here's what I'll be doing instead:
Responding to people I've ghosted for weeks—or months
Organizing my desk—now that I'm not using it, might as well ensure it's clean.
Designing my dream apartment on IKEA Kreativ
Planning my acceptance speech for when I win the $100,000 scholarship I didn't apply for
(After I do 4, of course) Planning a realistic staycation to "Waldorf Astoria Maldives Ithaafushi," one of Maldives' most luxurious tourist destinations (which I will pay for with the scholarship I won)
Obsessing over the Speak Now (Taylor's Version) release date (and getting proven wrong every day)
Practicing calligraphy, more specifically, my signature, as I hope to use it once I score a job in one of Canada's most reputable investment banking firms
Finding out how many Goldfish crackers I can fit in my mouth at once (my high score is 84 so far)
Practicing thumb wrestling by myself so that I'm prepared if I'm ever challenged to a duel
Finding out how many rolls of duct tape it takes to create a fully functional canoe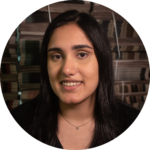 Features Editor (Volume 49) | features@themedium.ca —Maneka is a third year student completing a specialization in Philosophy with a minor in political science. Previously, she served as one of The Medium's Staff Writer and Associate Features Editor. As this year's Features Editor, Maneka hopes to raise awareness, shed light over current issues, and highlight student voices and organizations. When Maneka is not studying, writing, or working, you'll probably find her binging on, or rather re-watching her favorite shows, listening to music, thinking about her dog, or likely taking a nap.