Students with excessive sweat rates prohibited from exercising at UTM gym

UTM administration says restrictions may be necessary to curb the rising number of members disgruntled with broken AC.
The effects of anticipatory stress are starting to be felt across the University of Toronto Mississauga (UTM) campus, as the outdated central air conditioning unit in the Recreation, Athletics & Wellness Centre (RAWC) has stopped working ahead of an upcoming province-wide heatwave.
According to tweets, the university's gym-goers are growing increasingly worried that a lack of active cooling will create a less sensory-friendly environment for committed members like Hazel Jade, a fourth-year Women and Gender studies major with hyperosmia (increased sensitivity to odour).
After Jade and his friends filed an odour complaint with the City of Mississauga, Vice-President and Principal Alexandra Gillespie announced, via a UTM Instagram video released on Monday, March 20, 2023, that discussions for a sweat rate passport system are currently underway. "Hello, bonjour, kia ora, greetings! […] Ugg! This is not what any of us in administration or at the RAWC wanted, but we have no choice other than to follow the advice of our great experts," she said with the smile of someone who got that big raise.
Strolling along a path amidst sunlit trees and whistling birds, Gillespie continued: "We now know that higher environmental temperatures cause increased sweating, and with an air conditioning breakdown in the gym this heatwave, it's likely that people working out there will sweat more and thereby uncommonly stink up the place."
"So, it's important that we make those who fear the discomfort of stench feel as safe as possible by limiting the amount of perspiration that takes place in the RAWC, and the most effective way to do this, alongside additional measures, is to ensure that people who sweat in normal amounts are only allowed the use of its facilities."
The average person sweats around one to two litres during one hour of physical activity. Starting mid-May, anyone who wants to exercise or play sport at the RAWC must prove their sweat rates do not exceed this normal amount. They will be required to download a mobile phone verification app that checks national databases of personal health records. The app will contain a QR code that, when scanned, confirms you have undergone a sweat test approved by a licensed physician.
Considering the possibility of counterfeit passports, all admitted members will also be required to wear light grey cotton attire in order for RAWC staff to visually monitor their sweat levels.
During UTM's Let's Talk About Sweat Townhall meeting that recently took place, when asked why the university doesn't just fix the AC, Gillespie answered, "Hm… never thought about that"—at which point, Dean Amrita Daniere chimed in and cited budget cuts.
In response to the question of discrimination against members with conditions that cause excessive sweating, such as hormonal disorders, diabetes, and hyperthyroidism, UTM administration is consulting behavioural psychologists and marketing strategists to re-educate them through mandatory workshops on the importance of being kind to others by working out at home.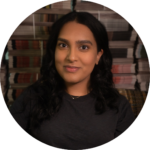 Sports & Health Editor (Volume 49)| sports@themedium.ca — Alisa is a third-year student completing a major in Professional Writing and Communication with a double minor in Political Science and Cinema Studies. She served as Editor-in-Chief of Mindwaves Volume 15 and Compass Volume 9 and was a recipient of the Harold Sonny Ladoo Book Prize for Creative Writing at UTM. Her personal essay, "In Pieces," appears in the summer 2020 issue of The Puritan. In 2022, she published her first poetry chapbook, Post-Funeral Dance, with Anstruther Press and wrote for The Newcomer as a journalist. When Alisa isn't writing, she's probably reading historical nonfiction, ugly-crying over a sad K-drama, or dreaming of places far, far away.