Locked on leafs: Deadline deals
The National Hockey League (NHL) trade deadline is approaching in two weeks, and the Leafs have several key issues to address. The two most prominent holes in their lineup are on defense and goaltending. An interesting note about these deficiencies is that they can both fix themselves.
Last year's Leafs team, when looking at defense, was near identical to its current iteration. This year, Jake Muzzin has battled injuries and not played like himself. Subsequently, his partner, Justin Holl, has seen a significant decline in production, even being a healthy scratch at times.
"Holl is playing like he's in Space Jam and one of The Monstars took his abilities," said Daanish Alvi, a third-year student in the Technology, Coding & Society program, and an avid hockey fan.
While Muzzin is projected to be back from injury before the playoffs, Holl has consistently proven that he is not the player he once was. This leaves the Leafs with a few options within the organization and through trade.
Within the organization, Timothy Liljegren and newly acquired Ilya Lyubushkin can possibly be adequate. The issue with Liljegren is that he is still a rookie and learning how to play in the NHL. One day he will be ready for a bigger role, but for now, he still needs to develop. As for Lybushkin, his skill set is better suited for the third pair, where his sub-par skating and puck handling will be less of an issue, and he can use his strength to supplement the checking lines.
As for outside solutions, there are a number of trade possibilities. Firstly, Josh Manson has been linked to the Leafs for a long time. He brings a defensive mindset, grit, and style of play that would all help the Leafs. Unfortunately, Manson would be very expensive and is a free agent at the end of the year. Thus, he would only be a rental player. Given the Leafs' current prospect pool, the draft picks they have left, and how past rental players have panned out, Manson is not a likely candidate, unless the deal is too good to be true.
Luke Schenn has a lot of the promise that Josh Manson has, with none of the drawbacks. At a much lower cap hit, Schenn provides similar benefits to Manson and can do so for two more years. Schenn seems to be the more likely option as he will also cost less to acquire.
As for goaltending, this situation will most likely solve itself. Starting goalie Jack Campbell has been struggling since the new year, and recently, news broke that he has been dealing with an injury for a while now and will be unavailable for the next two weeks. Hopefully, when Campbell comes back healthy, he will return to his Vezina-like performance from earlier in the year.
The offence for the Leafs seems to be the most lethal weapon this team has. The top line of Bunting – Matthews – Marner has proved to be the best line in hockey. Auston Matthews has cemented himself as the Hart trophy favorite for most valuable player. Mitch Marner has become a complete goal scorer, scoring four goals in a crazy 10 to 7 game against Detroit. Lastly, Michael Bunting could win the Calder trophy for rookie of the year, even though he barely meets the requirements for a rookie.
The second line is perhaps just as interesting. John Tavares and William Nylander, who were both struggling to produce a week ago, are now lighting up the scoresheet, especially when paired with highly touted rookie, Nick Robertson. This line will likely be fine for the rest of the season and the playoffs. Thus, no need for trades here.
The performance of the defence and goaltending, over the next two weeks, will tell Dubas and the front office if and how to address issues on the team and how soon to do so. While these issues are persistent, it is paramount that they are solved come playoff time.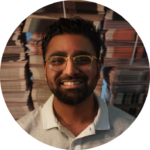 Locked on Leafs Columnist (Volume 48 & 49) — Omar is in his fourth year at UTM, working towards completing a major in CCIT and double minors in Political Science and Anthropology. Omar loves to keep up with various sports teams, his favourite being the Toronto Maple Leafs. When he isn't stressing over exams or the Leafs you can find him watching movies, looking at shoes he can only hope to afford, and trying his best to avoid parking tickets on campus.