Elimination of tuition fees takes centre stage in UTMSU's plans for the upcoming year

President Maëlis Barre introduces the campaigns, events, and initiatives in an interview with The Medium.
As existing students return and new students arrive for the fall semester, the University of Toronto Mississauga Students' Union (UTMSU) reveals numerous events and initiatives for the student body, many of which will incorporate in-person elements to introduce students to university life.
The UTMSU's elected members for the 2022-2023 academic year include President Maëlis Barre, Vice President Equity Reagan Roopnarine, Vice President External Alistair Kirk, Vice President Internal Wenhan (Berry) Lou, Vice President Campus Life Fatima Yakubi, and Vice President University Affairs Suraqa Noor.
The Medium sat down with President Maëlis Barre to discuss what students can expect for the year.
First year and returning students will be welcomed with Orientation Week and Welcome Back Week, respectively, both of which will be filled with events introducing students to the new academic year. Notably, the East Meets West concert featuring Smiley and Swae Lee will be held at Rebel on September 8 at 7 p.m.
For the rest of the fall semester, students can expect more programs such as Expression Against Oppression Week, and Multicultural Week. A food fest and fashion show are slated to take place during Multicultural Week, giving students "different opportunities to showcase their cultures," shares Barre. Halloweek will also be making its return with a spooky haunted house and carnival.
The Academic Advocacy, Consent is Mandatory, Education for All, and Fairness for International Students campaigns will be returning this year as well.
Recognizing the obstacles students face in securing affordable, safe, and livable housing options off-campus, the UTMSU will be introducing the new Housing Advocacy campaign. On August 23, the UTMSU held a Housing Town Hall, where students contributed their ideas on how the campaign should be organized. During the fall semester, students may voice their concerns for housing by attending housing committees.
This year, the UTMSU will push the Education for All and Fairness for International Students campaigns forward. Both campaigns aim to eliminate tuition fees for all students to make higher education more accessible. The Fairness for International Students campaign also focuses on ensuring international students are given opportunities to thrive in Ontario.
At various points in the fall semester, the UTMSU will be holding consultations to collect data and student opinions on tuition fees at U of T. The UTMSU will also be holding a forum for international students. Barre explains that such students are sometimes "left out of the conversation," even though they pay "eight or nine times more tuition fees than their domestic counterparts."
"We recognize that the university doesn't always listen to the demands that students have unless we put pressure on them," states Barre. To this end, the UTMSU will be organizing a lobby week in the winter semester. Students are welcomed to join the UTMSU in lobbying for action from the university administration and the provincial government. Some of the lobbying events will be held in-person.
Although UTM is returning to in-person learning, the pandemic is far from over. "We also recognize that our membership very much wants to come back to campus," says Barre as she explains that the UTMSU will be closely monitoring the public health updates to stay on top of the Covid-19 pandemic, ready to pressure the university administration to take action in safeguarding student health.
In the previous academic year, UTM students called for greater transparency regarding all university affairs. Recognizing the importance of transparency, Barre encourages students to participate in UTMSU's regular commission meetings, which provide excellent opportunities for students to check-in on UTMSU affairs. The UTMSU Annual General Meeting, which we be held on November 24, is also a phenomenal opportunity for students to pitch in on what they expect from the university and the UTMSU.
"There's a fall by-election coming up in September, and we'll have seats on our board," explains Barre as she encourages students meeting the election requirements to run for these positions should they be interested in getting involved with the UTMSU and helping maintain transparency.

At all times, the UTMSU welcomes student feedback either through email or in-person conversations at the Student Centre.
"I'm really happy that we're all coming back in person. The UTMSU will be a space for both super fun events to meet new students and meet new friends, but also a space to organize and build collective power," says Barre, reminding students that the UTMSU will play an active role in connecting and entertaining the community, and this year around, both in-person and virtually.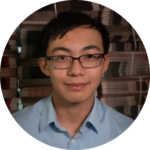 News Editor (Volume 49) | news@themedium.ca — Larry is a third-year student specializing in accounting. He finds writing to be an outstanding medium to spread messages, thus being a phenomenal way to express oneself and to have one's voice heard. Through his contributions to The Medium , Larry hopes that everyone can witness how enjoyable and invigorating writing can be, such that they too may be inspired to write out their stories. When he's not studying or writing, Larry will probably be learning Japanese or listening to music, all the while contemplating what life's next story would be.